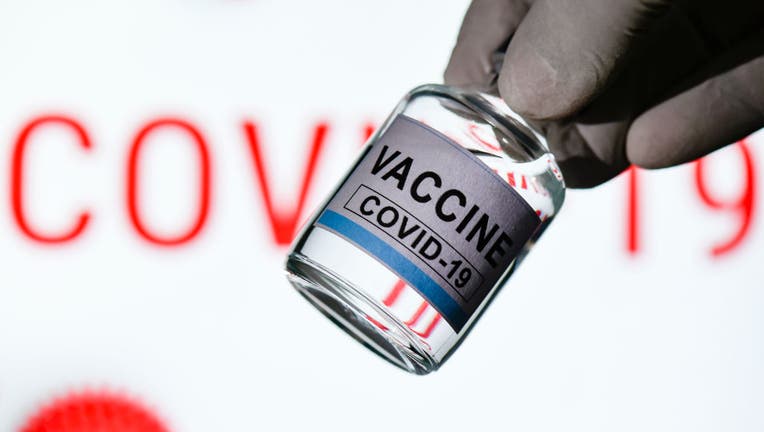 ORLANDO, Fla. – The COVID-19 vaccination is rolling out across the United States, with some doses becoming available to the general public.
Here is a county-by-county list of where and when people 65 and older can receive COVID-19 vaccinations in Central Florida. 
SEMINOLE COUNTY
Seminole County has set up a vaccination clinic at the Oviedo Mall for residents 65 and older to receive vaccinations with an appointment.
Those who want to be vaccinated must register online at PrepareSeminole.org or by calling 407-665-0000, Monday-Friday, 8:00 a.m. to 5:00 p.m. You can also text "COVID19INFO" to 888-777 to make an appointment. 
You reportedly do not need to be a Seminole County resident to receive the vaccine.
Registration forms will be accompanied by a short questionnaire to ensure patients are eligible for the COVID-19 vaccine. If a patient answers "yes" to any of the questions featured, the patient must provide a clearance note from her/his doctor upon check-in at the vaccine site on the day of their appointment.
Upon arrival to an appointment, patients must complete an FDOH Moderna Vaccine Consent Form. The form is available here for patients to print, complete, and bring to their scheduled appointment in order to expedite the check-in process. Forms will also be available at the site to complete in person.
There is no charge for patients receiving the COVID-19 vaccine. 
Hours of operation are Monday through Saturday, 9:00 a.m.to 4:00 p.m.
For more information, CLICK HERE.
ORANGE COUNTY
The Orange County Convention Center will begin to distribute the COVID-19 vaccine on Tuesday to Orange County residents with an appointment.
To register, visit OCFL.net/vaccines and click on the link to the registration site.
The site will reportedly open from 8 a.m. to 9 p.m. on Tuesday and Wednesday.  On Thursday, the convention center will be open for vaccinations for a half-day from 8 a.m. until noon. The site will then be closed Friday through Sunday for the New Year holiday and reopen on Monday, January 4, at 8 a.m.
For more information, CLICK HERE.
OSCEOLA COUNTY
The Florida Department of Health in Osceola County announced on Monday that it received its first allocation of the Moderna vaccine. Those who are 65 or older can now call 407-343-2000 if interested in receiving a dose.
They said that once connected, stay on the line for the next available agent after receiving more information on the COVID-19 vaccine. You will be given the option to receive updates on vaccine availability via email. Health department staff will reach out via phone call to schedule appointments to receive a dose.
For more information, CLICK HERE.
MARION COUNTY
Marion County residents ages 65 and older will soon be able to get their first COVID-19 vaccination.
The Department of Health in Marion County is slated to receive its first shipment of COVID-19 vaccine for residents ages 65 and older this week and is starting the signup process for people who would like to be vaccinated.
To request vaccination by the health department, CLICK HERE and complete the requested information form. If you do not have computer access, you can call the Marion County COVID-19 hotline at 352-644-2590 Monday through Friday from 8 a.m. to 5 p.m., and staff will submit the form online for you.
COVID-19 vaccinations will be available on a first-come, first-served basis. Once eligible, residents submit their information on DOH-Marion's website, they will be placed in line for a call-back by staff to set an appointment. Staff will call to schedule a vaccination appointment as vaccines become available. 
Residents who sign up to receive the vaccination at the health department will receive the Moderna vaccine. The Moderna COVID-19 vaccine is a 2-shot series, with the second shot being provided 28 days after the first shot.
FLAGLER COUNTY
The Florida Department of Health in Flagler County received its first allotment of COVID-19 vaccine on Monday and is working with Flagler County Emergency Management to finalize distribution.
According to Heath Officer Robert Snyder and Emergency Management Director Jonathan Lord, doses in this initial shipment have been earmarked specifically for healthcare providers in our community. It is anticipated that other priority groups, particularly those over the age of 65, can begin to receive vaccinations in the coming weeks, as additional doses are delivered. 
Healthcare professionals who do not work directly for a hospital, nursing home, or long-term care facility can receive the vaccination Saturday, January 2 at a one-day event from 10 a.m. to 1 p.m. at the Flagler County Fairgrounds, 150 Sawgrass Road in Bunnell.
These workers reportedly include people with direct patient contact who work in doctor's offices, clinics, dentist offices, home health care, urgent care, hospice, and pharmacies. They will need to show government-issued photo identification, as well as official identification from their healthcare employer or similar proof of employment.
The next priority group will be people over the age of 65, per Governor Ron DeSantis' most recent executive order. Flagler County residents meeting this criterion can make appointments to be vaccinated starting in early January. The timing will depend on when the health department receives the next allotment of vaccine, ideally as early as next week. Details, including the reservation phone number, will be shared as they are finalized.
ALACHUA COUNTY
The Florida Department of Health in Alachua County said it will receive its first shipment of COVID-19 vaccines this week. With that, health officials said they are now accepting registrations from Alachua County residents who are age 65 and older.
Those who want to receive the first of two doses must register online by filling out a Florida Department of Health Alachua County form or call 352-334-8810 to register. The hotline will be open between 8 a.m. and midnight seven days a week.
Registration reportedly requires your name, date of birth, phone number, and address. An Alachua County Health Department will contact you when vaccine availability is confirmed regarding a location and time.
For more information, CLICK HERE.
VOLUSIA COUNTY
BREVARD COUNTY
LAKE COUNTY
SUMTER COUNTY
POLK COUNTY
CLICK HERE FOR COMPLETE CORONAVIRUS COVERAGE
Tune in to FOX 35 Orlando for the latest coronavirus news.