Prince Harry yesterday praised the British Armed Forces for the "amazing step" of incorporating these mental health techniques into annual training.
The Duke of Sussex launched HeadFIT in April after three years' work beginning in 2017 through the Heads Together campaign.
Now the project is being included in mandatory mental fitness training for the British military and Harry says this will "protect and strengthen the potential and resilience of our military."
The strategies and exercises that make up HeadFIT are available online and can be done by anyone.
They include breathing exercises, posture, visualization and other techniques designed to increase confidence, drive, mood and to de-stress.
Prince Harry said in a statement released to Newsweek: "This is an amazing step forward for the British military and furthers the global leadership of our Armed Forces.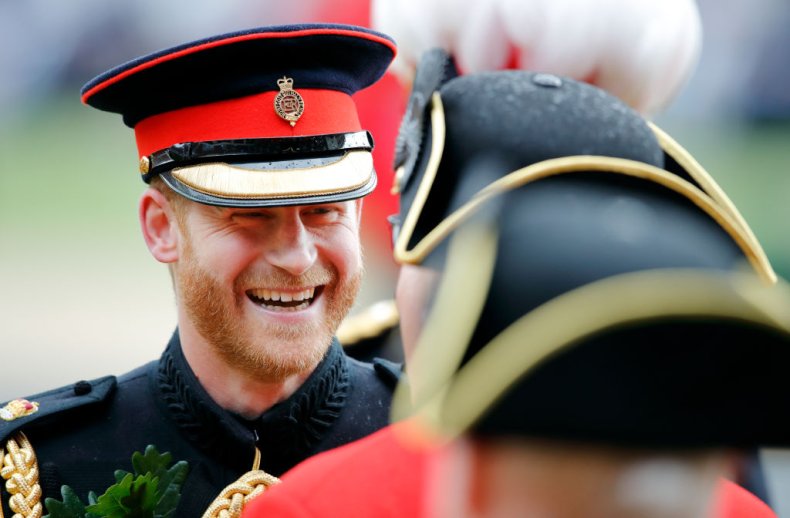 "There should be no difference between how we view our physical fitness and mental fitness—and training both will help our servicemen and women excel, as well as being best prepared for what they may face, in any situation."
Self-Awareness of Values
HeadFIT says defining your own values can make you happy in a way adopting society's values might not.
It recommends thinking of a time when you were most happy, one when you were most proud and one when you were most fulfilled then producing a list of ten values based on those experiences.
The exercise then involves compressing the list down into a top three and asking whether these still feel like your three most important values.
The website states: "Often we don't actually choose our own values and tend to adopt the values of the people or society around us.
"But when we actively choose our values and then act or live in a way which matches them, we can feel more satisfied and content."
Values are clearly important to Harry and wife Meghan Markle as the couple has discussed them before.
Meghan told Time100 in September: "When we vote, our values are put into action and our voices are heard."
The 15 Minute Rule
HeadFIT recommends an exercise called "The 15 Minute Rule" for helping build the drive to begin and complete difficult tasks.
The website states: "Sometimes doing something just feels like too much effort, like taking exercise or starting a piece of work that we know is important.
"So try this exercise. Chunk the work down into a 15-minute task and give yourself permission to stop after 15 minutes if you want to.
"Nine times out of ten you will just continue what you've started."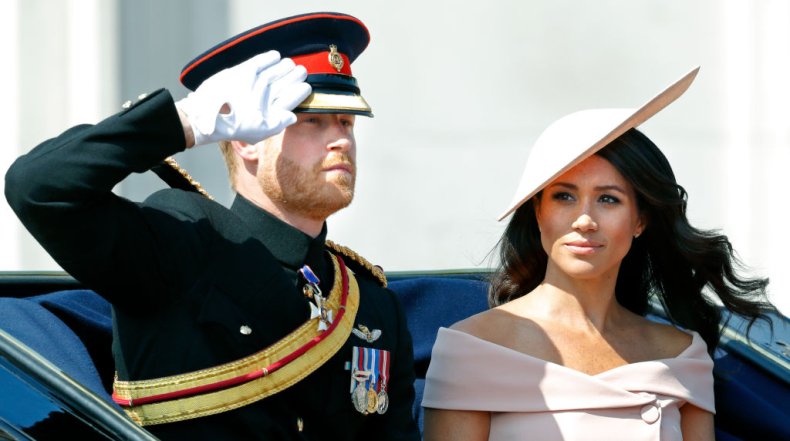 Body Posture Feedback
The military has long had a preference for the appearance of a straight back and tall posture but HeadFIT says it can also improve mental health.
The website claims hunching with a "closed body" makes you feel less confident while advising changing "posture to reflect the mental state you want to move in to."
The website reads: "Every time you stand, lie down, sit, walk, even when you smile, your brain recognizes the muscles you're using and remembers how you felt when you used them before.
"This changes your brain's chemistry and the kind of hormones it releases into your body.
"So striking a more powerful pose like standing tall and upright with your shoulders back will increase hormones linked to feeling powerful and confident."
The exercise can help de-stress and boost drive, confidence and mood, the website says.
Grounding Techniques
HeadFIT recommends grounding exercises as a way to de-stress and prevent dissociative feelings.
The website reads: "Grounding techniques are really useful when we're feeling a bit disconnected from our current surroundings and we are caught up with our emotions and our thoughts.
"It's very common to dissociate (or be somewhere else) in this way, but to perform at our best, we need to be fully engaged in what we are doing so that we can pay attention and make use of all the information available to us at that moment.
"Grounding techniques are also useful if we are feeling a bit anxious and fearful about stuff."
Among the exercises suggested is one that involves putting both feet "firmly on the ground" and focussing on the feeling of their weight on the ground for 30 seconds.
Another involves drinking a glass of water and focussing on the sensation of the liquid entering the mouth and throat.
A third suggests thinking about five things you can see, four you can hear, three you can touch, two you can smell and one slow, deep breath.
There are many more techniques on the HeadFIT website covering the four areas of mental fitness: de-stress, drive, confidence and mood.
The prince said: "Over the years it has been an honour to work alongside the service chiefs and the Ministry of Defence on projects such as HeadFIT, and I am delighted to see such a significant step to protect and strengthen the potential and resilience of our military.
"Thanks especially to Johnny Mercer and to the teams of people who work tirelessly to protect and support our troops and their families' health and wellbeing.
"Mental fitness will become a daily practice adopted by all of us as a means to unlock potential in every aspect of our lives."