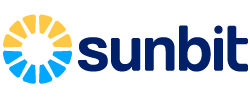 "The Buy Now, Pay Later category has exploded this year," said Arad Levertov, CEO of Sunbit. He continued, "Sunbit's focus has always been on bringing BNPL to the essential, everyday transactions, like visiting your local auto mechanic, dentist or eye doctor."

LOS ANGELES (PRWEB)
December 15, 2020
Sunbit, the preferred buy now, pay later (BNPL) technology for service providers and retailers, announced today that it achieved 2X growth in 2020. Sunbit's Buy Now, Pay Later (BNPL) technology helps everyday people make everyday purchases such as getting a car serviced, visiting a dentist, or buying a new pair of glasses. The company's technology enables over 6000 local service providers and retailers to help their customers buy now, and pay over time, resulting in hundreds of millions in incremental sales that contribute to local economies. Additionally, the company is pleased to announce that it was recognized in Forrester's recently published New Tech: Deferred Payment Providers report.*
"The Buy Now, Pay Later category has exploded this year," said Arad Levertov, CEO of Sunbit. He continued, "There are many e-commerce-based BNPL players focused on discretionary purchases that have been doing quite well with at-home shoppers. Sunbit's focus has always been on bringing BNPL to the essential, everyday transactions, like visiting your local auto mechanic, dentist or eye doctor. Many of these services are obtained locally in a way that involves human-to-human interaction, which is where we shine. By providing local merchants with a BNPL solution, they are able to better serve their local communities and realize cash flows they wouldn't have seen otherwise. That's what we're all about, a win/win for just about everyone, everywhere."
As the marketplace demands for contactless payments have evolved, Sunbit has quickly developed its product line to provide its merchant partners with a true omnichannel payment solution. This includes:


Sunbit In-store, which is an associate guided process from a tablet app that requires no paperwork and a simple user interface.

Sunbit On-the-go, a contactless process that can be completed by a customer from their own connected device.

Sunbit Online, an e-commerce solution that integrates Sunbit technology directly into an online checkout process.
When recently describing Sunbit's impact on dealerships and their customers, Ernie Kelsey, former Senior Manager, Parts and Service Marketing, American Honda Motor Company, Inc., said, "American Honda Motor Co., Inc dealerships generated over $10M with Sunbit technology year to date. Currently, one of three Honda dealerships (526 dealerships) uses Sunbit technology for financing. We remain impressed by the significant impact on parts and service revenue and improved customer loyalty and satisfaction." He continued, "With 93% of Honda customers approved for financing, Honda dealerships and customers are extremely satisfied with this powerful tool."
In 30-seconds, Sunbit technology provides access to a highly personalized financing offer for each transaction. The company leverages advanced machine learning technology to personalize underwriting solutions that result in transparent and fair rates for more people. In fact, the rapid application results in 9 of 10 applicants being approved. As with most BNPL providers, approvals are conducted in a non-intrusive manner and only require a soft credit check.
"Sunbit is truly an easy product to use. Being able to say to a patient 'Your total due today is $876, or you may be able to do a downpayment and 3 monthly payments with 0% interest' takes the stress off patients, and to be honest, off of me." said Amy Francis-Bacon, a Licensed Dispensing Optician at Vision Source located in Parrish, Florida.
###
About Sunbit:
Sunbit is the preferred buy now, pay later technology of service providers and retailers fulfilling the needs of thousands of local communities. Sunbit eases the stress of buying everyday things by offering fast, fair and transparent payment options to people across the credit spectrum. Our technology is offered in-store and online at more than 6000 locations, including 1 in 5 auto dealership service centers, optical practices, dentist offices and specialty healthcare services. All loans are made by Transportation Alliance Bank, Inc., dba TAB Bank, which determines qualifications for and terms of credit.
*Report available to Forrester subscribers or for purchase.
Share article on social media or email: