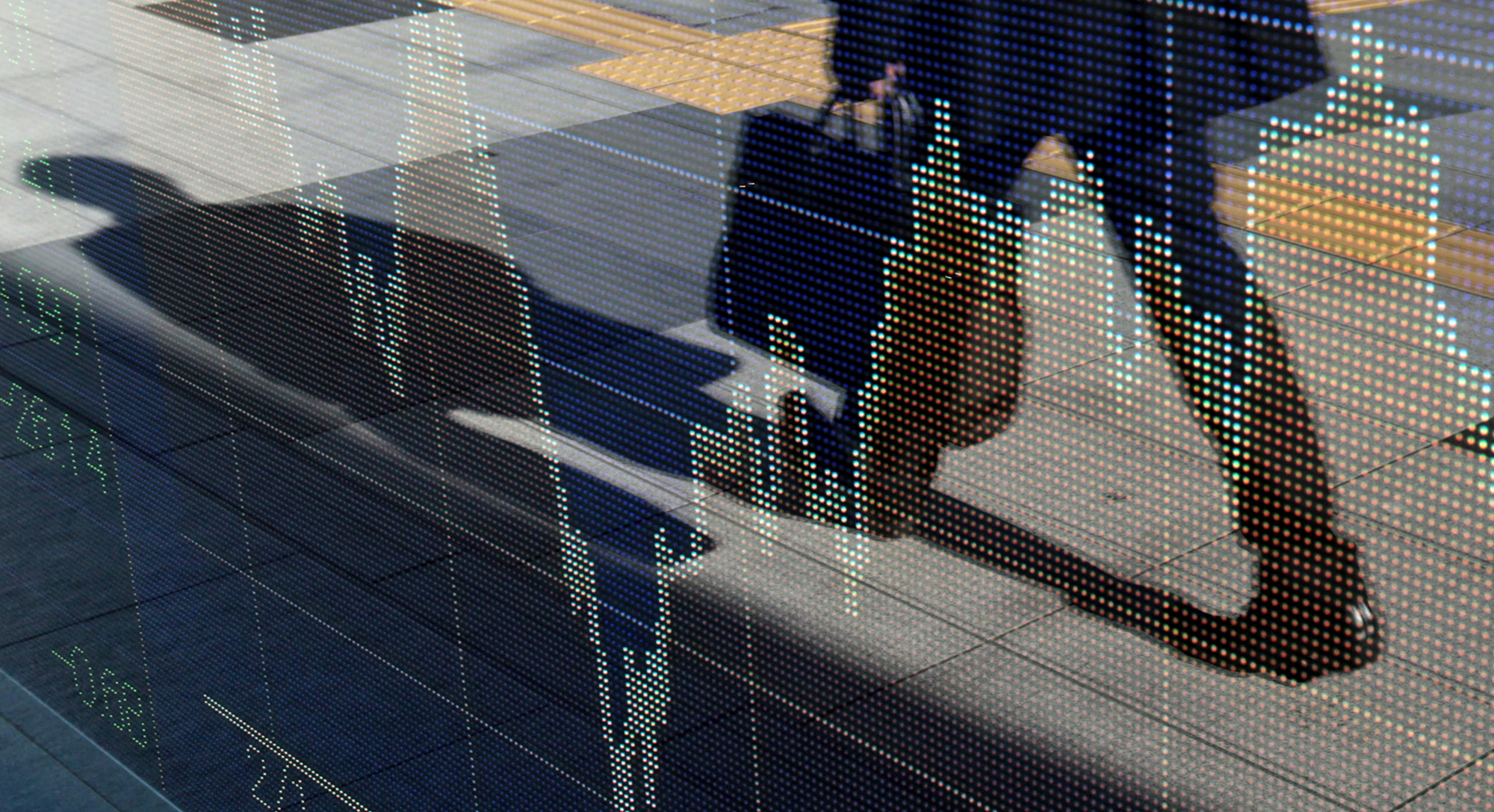 Bitcoin, the fear index, and cold cash. Those are just a few of the assets retail investors are piling into as they confront the triple threat of the Covid-19 pandemic, global recession, and a rumbustious presidential election in the U.S.
After a gravity-defying period that saw major indexes hit all-time highs, jitters are setting in — last week global equities posted the worst weekly decline since March.
Whether it is betting against companies vulnerable to renewed lockdowns or selling shares in anticipation of buying bargains, individual investors are deploying a raft of strategies to try and protect this year's landmark gains. 
It's also a chance to prove to doubters that retail investors can compete with finance-industry professionals in all market conditions. In August, Bloomberg Wealth spoke to some of the top individual investors on trading platform eToro — which has about 15 million users — about six mistakes to avoid if you're thinking about trading stocks on your own. We caught up with some of the traders again to ask how they're preparing for potential market volatility.
What makes eToro different from other platforms is that it allows users to copy the trades of prominent users and pays them a percentage of the money that follows them — making them de facto fund managers for their followers. The investors Bloomberg spoke with urge amateurs not to use hedging techniques like short-selling — betting that something will fall in value — until they have years of trading experience.
You should also know that trying to time the stock market instead of buying and holding is a risky strategy. And make sure you understand the trades you are making: About 76% of retail investor accounts lose money when trading a derivative eToro offers called contract-for-difference — which lets users easily apply leverage and execute short positions on securities, commodities, and cryptocurrencies.
Preparing for the Worst
With winter coming in the northern hemisphere and coronavirus infection rates surging, Mik Mullins fears a new wave of Covid-19 cases may be more deadly and economically damaging. A close U.S. election result could also plunge the country into crisis as Republicans and Democrats battle over the results.
"I'm terrified, and the election has only made me more pessimistic," says Mullins, a 50-year-old British expatriate in Singapore who's been trading for almost two decades. "It's another big chunk of risk, and it makes me confident that hedging is the right thing to do."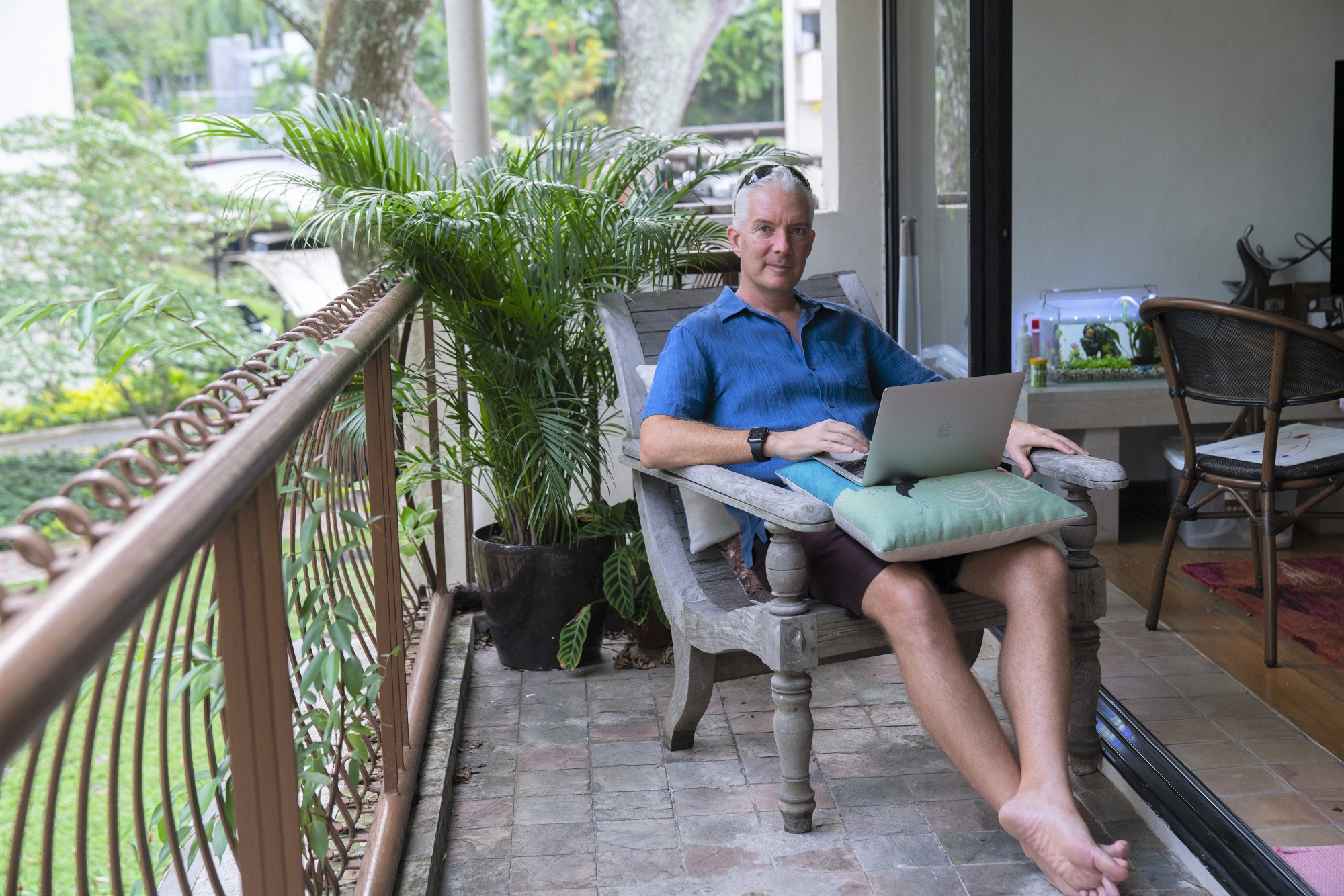 As of Sunday, Mullins is up 38% for the year so far — thanks partly to his decision in May to short several equity indexes. This delivered gains when both the S&P 500 Index and the Nasdaq Composite swooned in September.
Now, Mullins has taken a position in an exchange-traded note that tracks the VIX, the Chicago Board of Trade's volatility index. By measuring swings in the stock market, the fear index — as it's known — tends to rise during times of political and financial stress.
He's also put on what he calls "pandemic hedges" — companies particularly vulnerable to lockdowns. He's shorting casino operators such as Boyd Gaming Corp. in Las Vegas and movie chain firms Cineworld Group Plc. and Cinemark Holdings Inc., as well as easyJet Plc., the U.K.-based discount airline. All told, Mullins has devoted half his portfolio to short positions and cash.
Read more: Airlines face winter survival test after virus slows rebound
Taking Profits
Jay Smith is also de-risking his portfolio ahead of the election by pocketing profits now from high-flying stocks like Fiverr International Ltd., an Israeli online marketplace that has soared more than 520% this year.
The 32-year-old believes a spate of selling is coming as investors retrench around the U.S. election, which would accelerate in the event of a Constitutional crisis. Moreover, Smith has turned to the asset that made his name to hedge his stock portfolio: Bitcoin.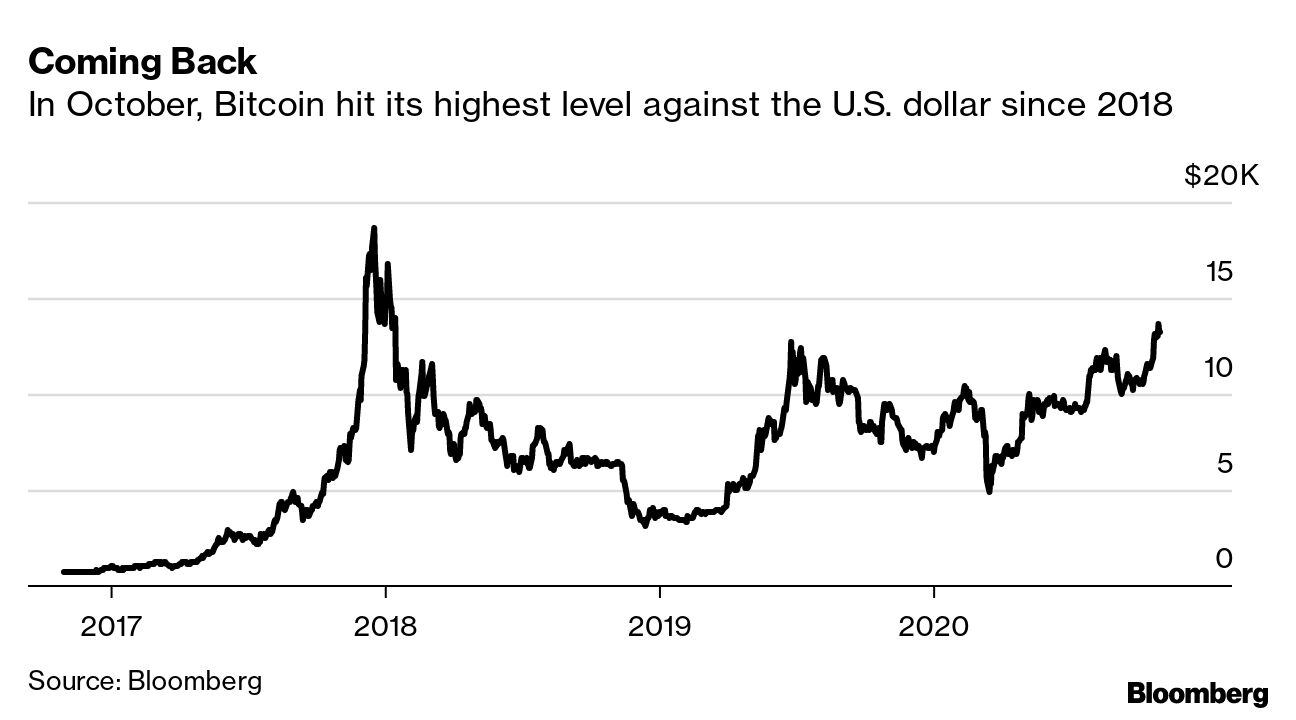 Like many investors, Smith drifted away from cryptocurrencies after the bubble popped in 2018. In October, though, Bitcoin jumped more than 25% on news that PayPal Holdings Inc. will allow customers to use it on its platform.
Smith's portfolio is still dominated by blue chip stocks like Microsoft Corp., but he's ratcheting up his allocation of crypto to between eight and 10% to offset possible losses in equities. Smith says that after largely tracking the S&P 500 for years, Bitcoin is showing signs it's deviating from the bellwether index — which might be a sign it is starting to mature and chart its own course.
"It just feels like everything's going its way, at least for the moment," says Smith, a former professional video gamer in England who's up 59% this year.
Read more: Bitcoin Resurgence Leaves Institutional Acceptance Unanswered
Cashed Up and Waiting
In contrast, Lena Birse doesn't bother with cryptocurrencies or short-selling. 
A true believer in the stock market's long-term resilience, Birse likes to buy shares she believes in and hold them through thick and thin. Still, given all the instability in the world today, she is girding for an end to the bull run that's helped her notch a 65% return this year.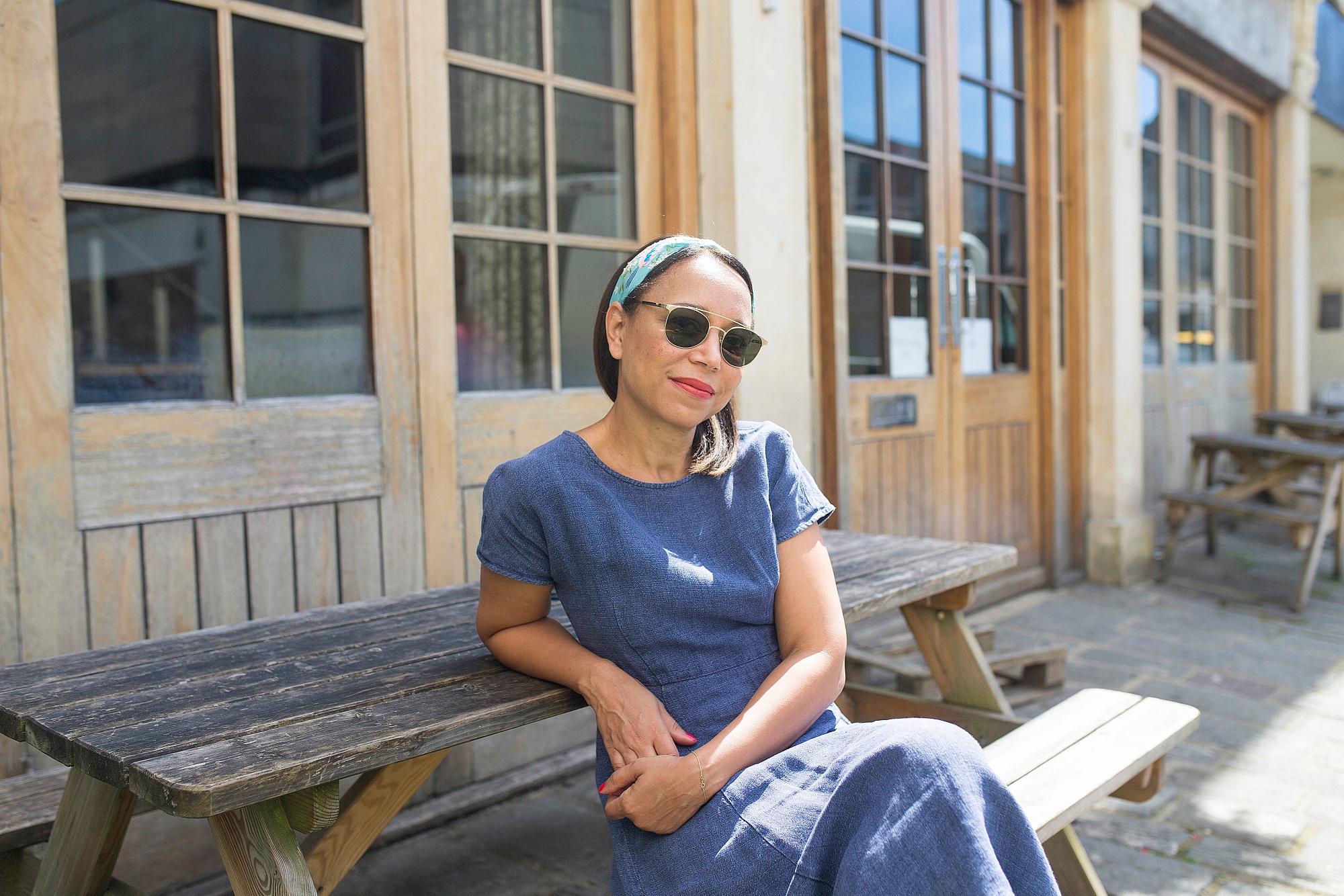 Her asset of choice? Cash.
Not for peace of mind, but rather she's gathering dry powder so she can scoop up shares during a selloff at bargain prices. Birse, 51, is also reducing her stakes in the likes of Facebook Inc. to steer the proceeds into other, younger tech players she believes in, including Peloton Interactive Inc., the home-fitness company, and DocuSign Inc., the digital signature firm.
"I've been nibbling from my big giants and buying new exciting companies at an earlier stage in their growth cycle," says Birse. "If the market falls hard after the election, I will just add money and buy some more."
Stimulus Positioning 
If this year has taught us anything, James Campion says, it's that nothing sets the direction of the markets as forcefully as the Federal Reserve and Congress. The investor, who used to be a private banker at Abu Dhabi Commercial Bank PJSC, says the federal government will have to pass a multi-trillion dollar stimulus package no matter who wins the White House. 
That's why he has a position in American Airlines Group Inc., a company he believes will get considerable aid from the public purse to weather a bleak travel season. He's even looking beyond the end of the pandemic, whenever that comes, by scooping up shares in Cineworld and Cinemark — the same companies Mullins is shorting.
With potential blockbuster films like the new James Bond movie and sci-fi epic Dune postponing their releases until next year, that's a brave bet. Yet Campion, 34, is wagering people will flock to cinemas, as well as casinos and hotels, as soon as they can. Until then, he's counting on Washington to come through with its fiscal lifeline.
"The future might look pessimistic, but from a markets perspective we have loose monetary policy and a fiscal stimulus is coming," says Dubai-based Campion, who's up 88% this year.  "If that was to happen at the same time as news on a vaccine, say in January or February, then you would have the potential for another huge upside in the market."