KYIV, Ukraine (AP) — Russian shelling pounded civilian targets in Ukraine's second-largest city again Tuesday and a 40-mile convoy of tanks and other vehicles threatened the capital — tactics Ukraine's embattled president said were designed to force him into concessions in Europe's largest ground war in generations.
With the Kremlin increasingly isolated by tough economic sanctions that have tanked the ruble currency, Russian troops attempted to advance on Ukraine's two biggest cities. In strategic Kharkiv, an eastern city with a population of about 1.5 million, videos posted online showed explosions hitting the region's Soviet-era administrative building and residential areas.
Throughout the country, many Ukrainian civilians spent another night huddled in shelters, basements or corridors.
The casualty toll mounted as Ukraine faced Day 6 of a Russian invasion that has shaken the 21st century world order. Hopes for a negotiated solution to the war dimmed after a first, five-hour session of talks between Ukraine and Russia yielded no stop in the fighting, though both sides agreed to another meeting in coming days.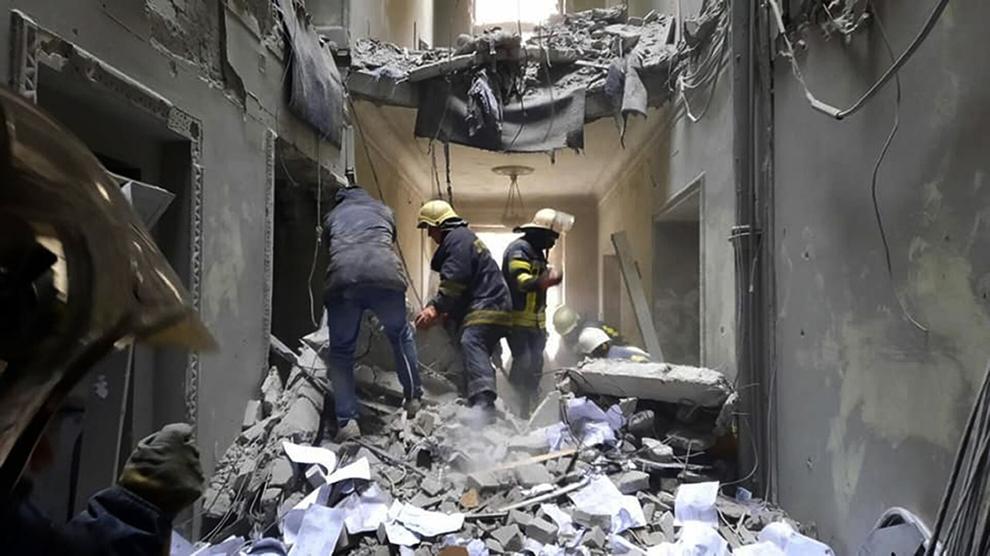 With Western powers sending weapons to Ukraine and driving a global squeeze of Russia's economy, President Vladimir Putin's options diminished as he seeks to redraw the global map — and pull Ukraine's western-leaning democracy back into Moscow's orbit.
"I believe Russia is trying to put pressure (on Ukraine) with this simple method," Ukrainian President Volodymyr Zelenskyy said late Monday in a video address, referring to stepped-up shelling. He did not offer details of the talks between Ukrainian and Russian envoys, but he said Kyiv was not prepared to make concessions "when one side is hitting another with rocket artillery."
As the talks along the Belarusian border wrapped up, several blasts could be heard in the capital, and Russian troops advanced on the city of nearly 3 million. The convoy of armored vehicles, tanks, artillery and support vehicles was 25 kilometers (17 miles) from the center of the city and stretched about 65 kilometers (40 miles), according to satellite imagery from Maxar Technologies.
"They want to break our nationhood, that's why the capital is constantly under threat," Zelenskyy said, saying that it was hit by three missile strikes on Monday and that hundreds of saboteurs were roaming the city.
Kharkiv, near the Russian border, is another key target. One after the other, explosions burst through a residential area of the city in one video verified by AP. In the background, a man pleaded with a woman to leave, and a woman cried. Complete coverage here:
PHOTO GALLERY
Photos: The latest images from the Russia-Ukraine war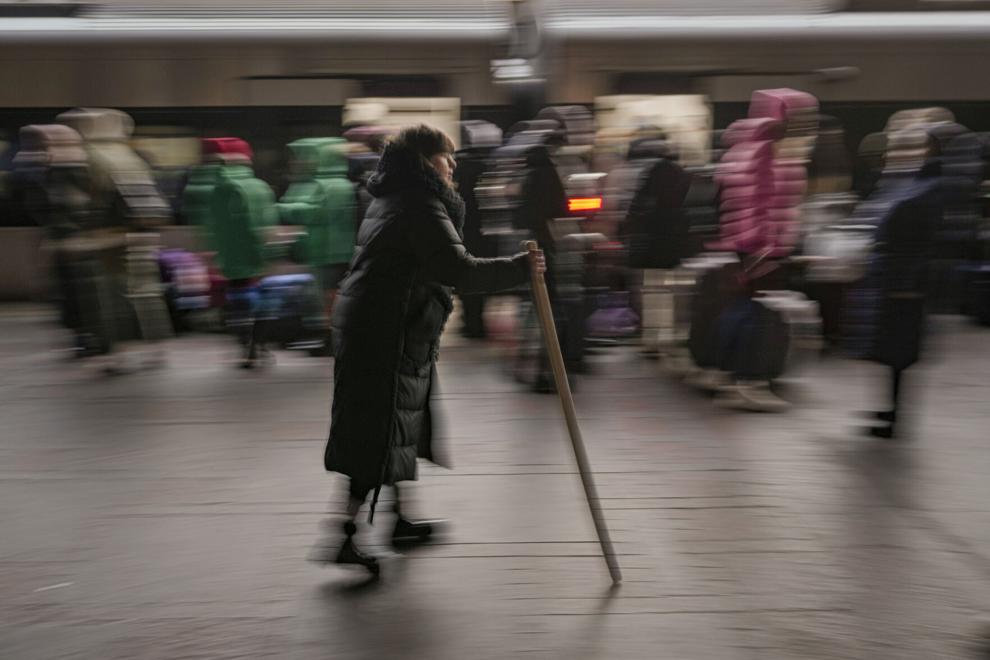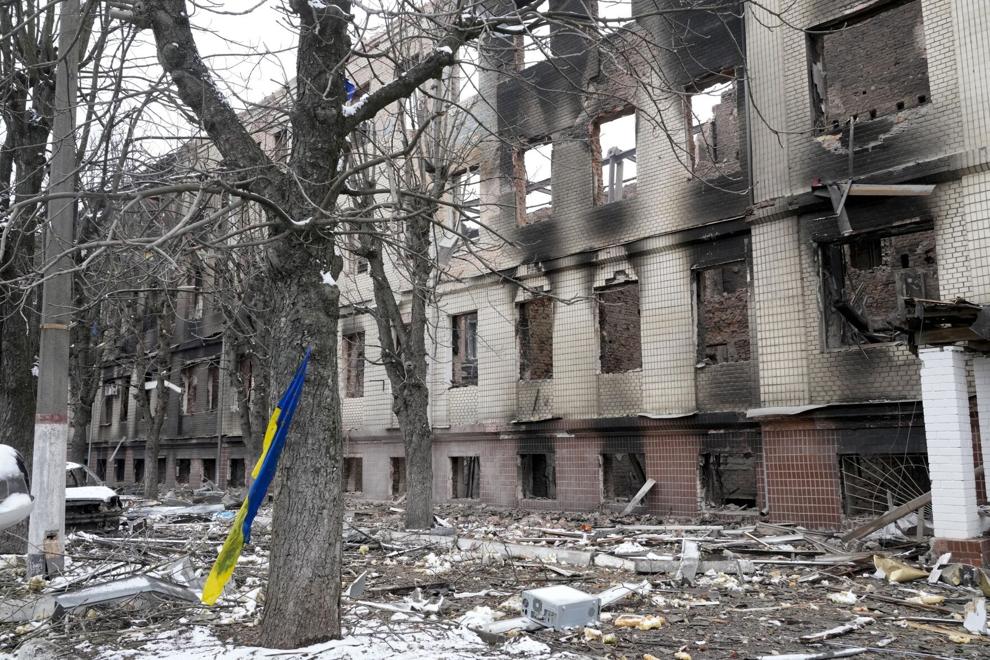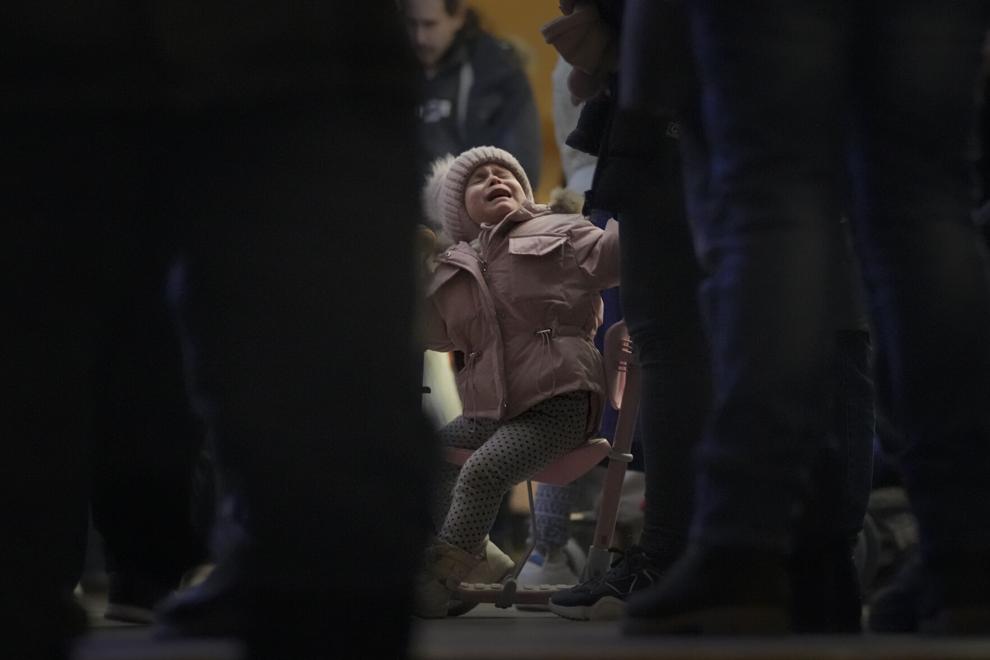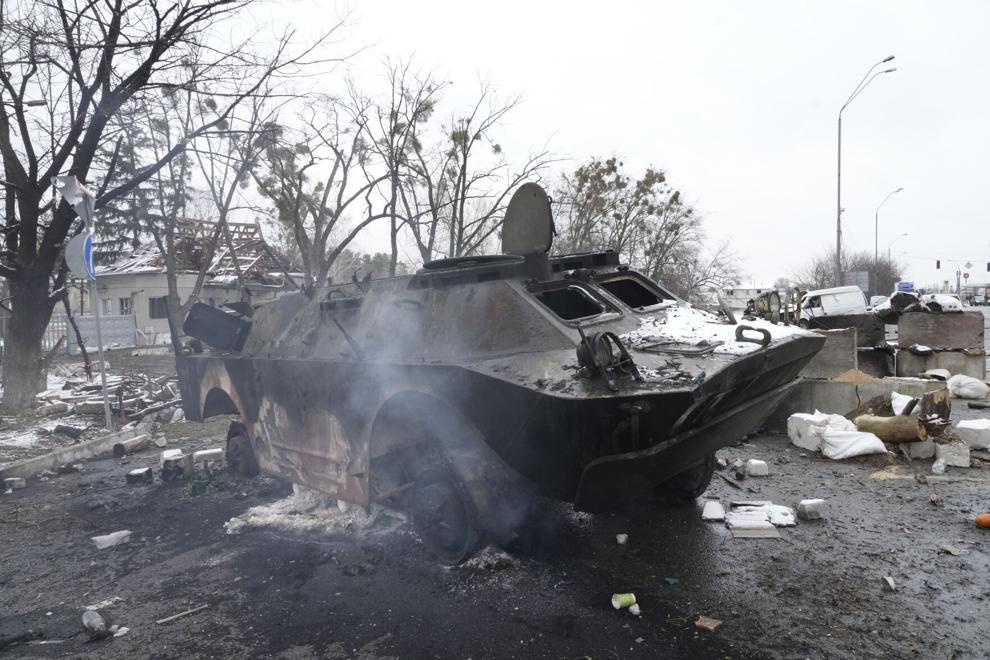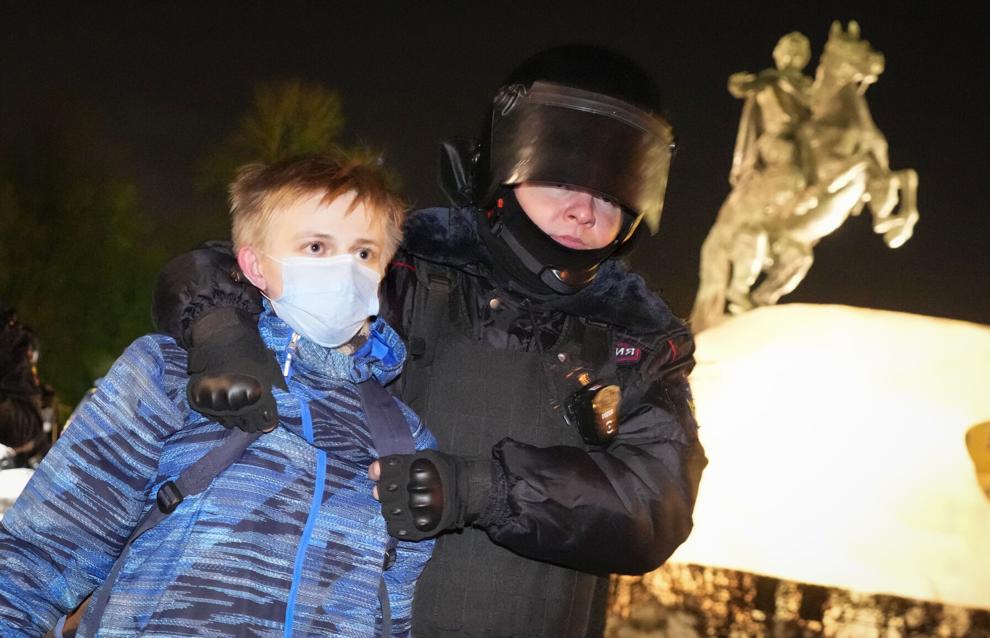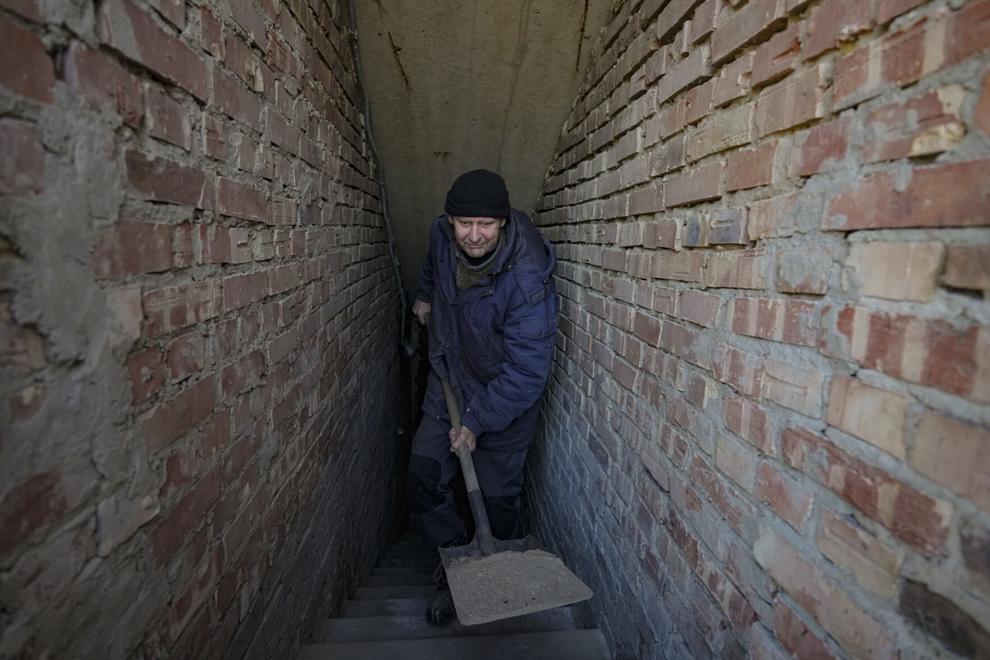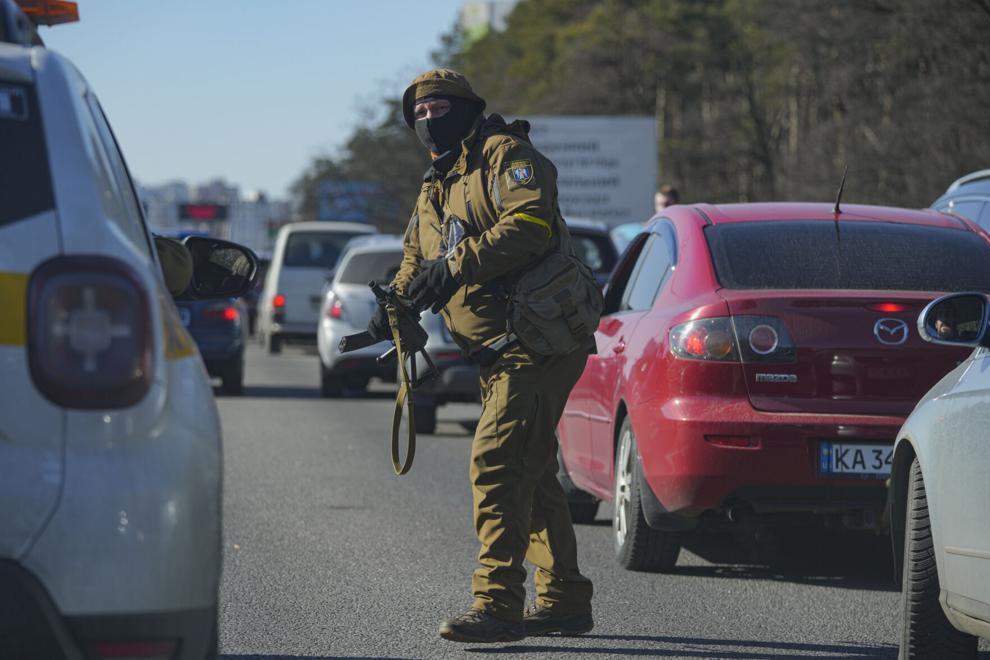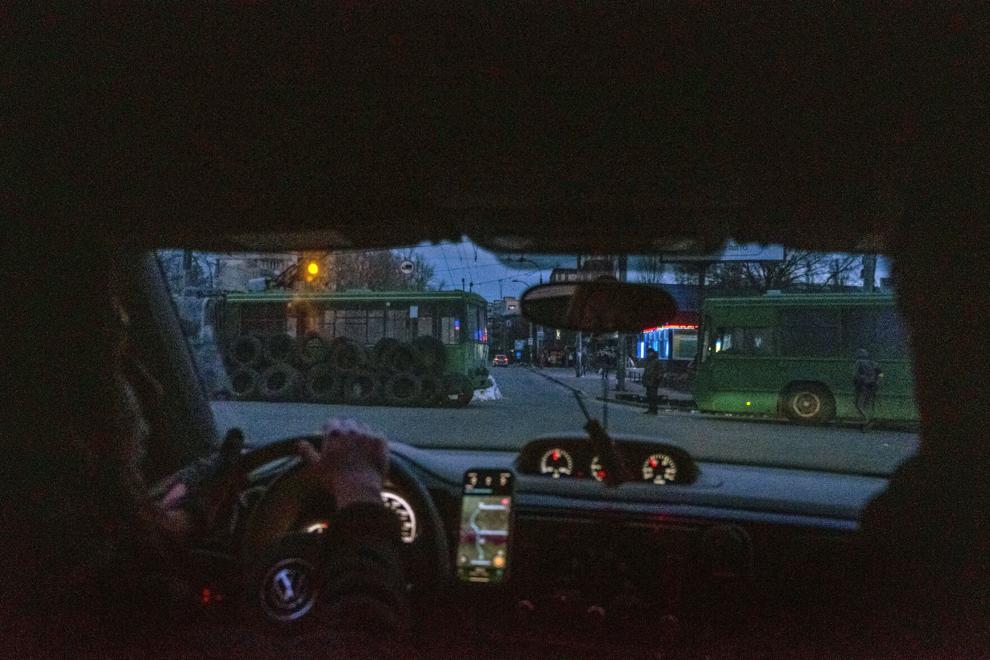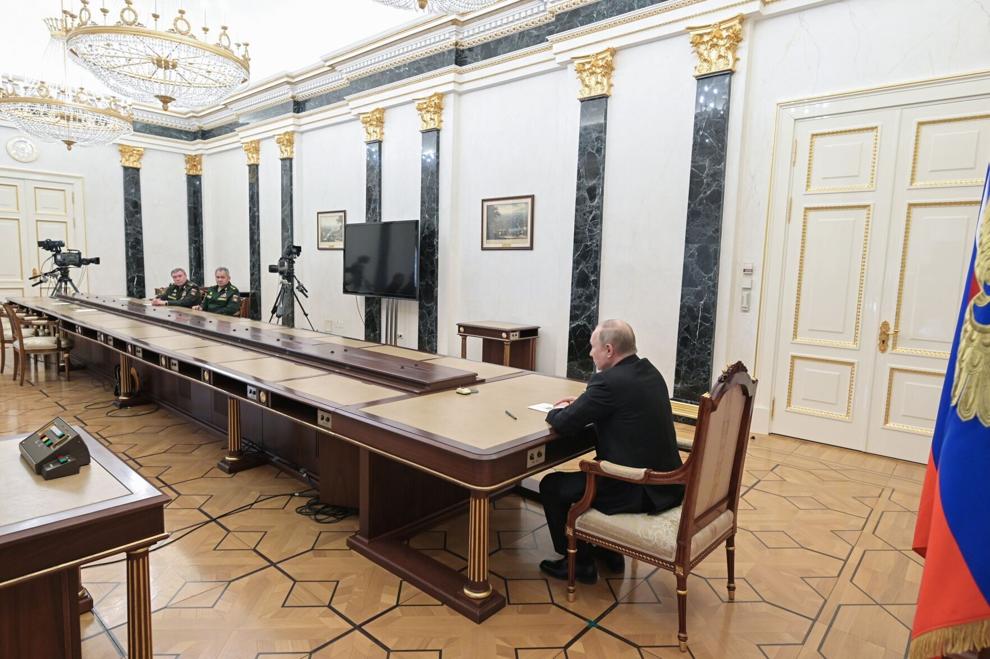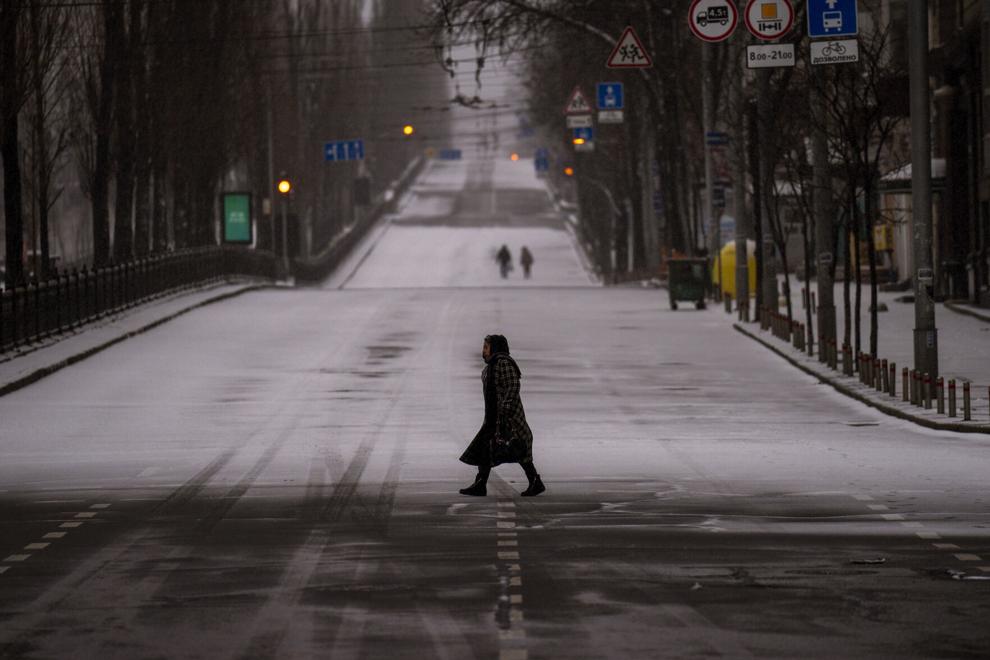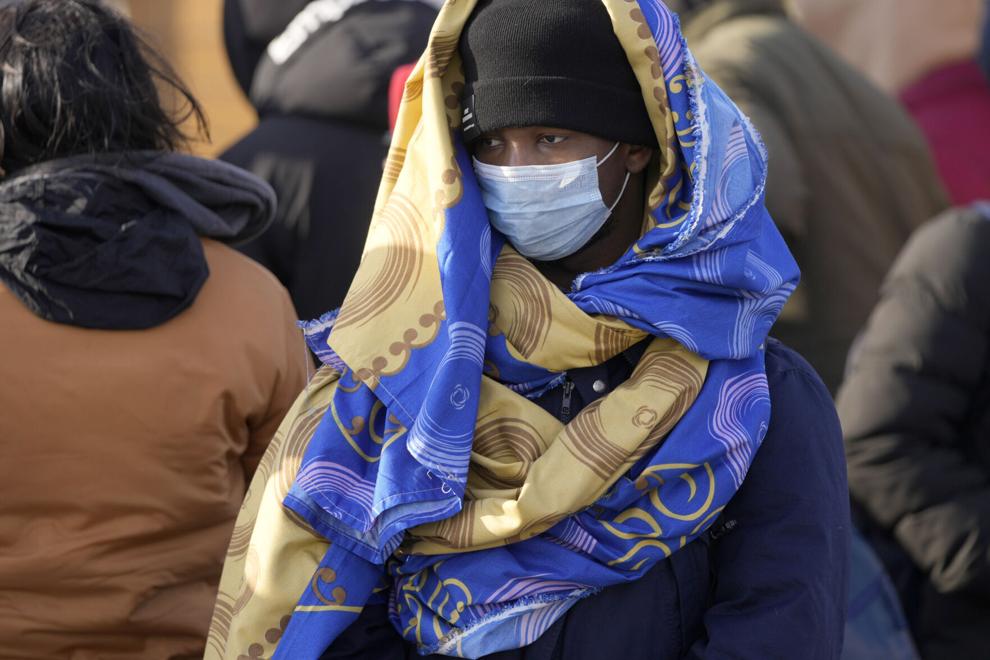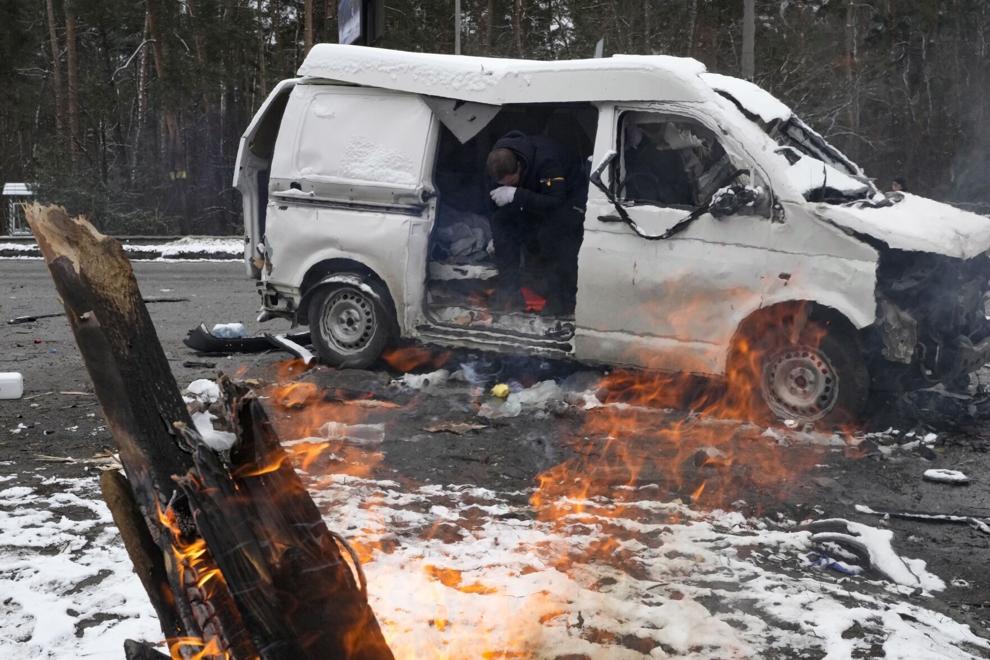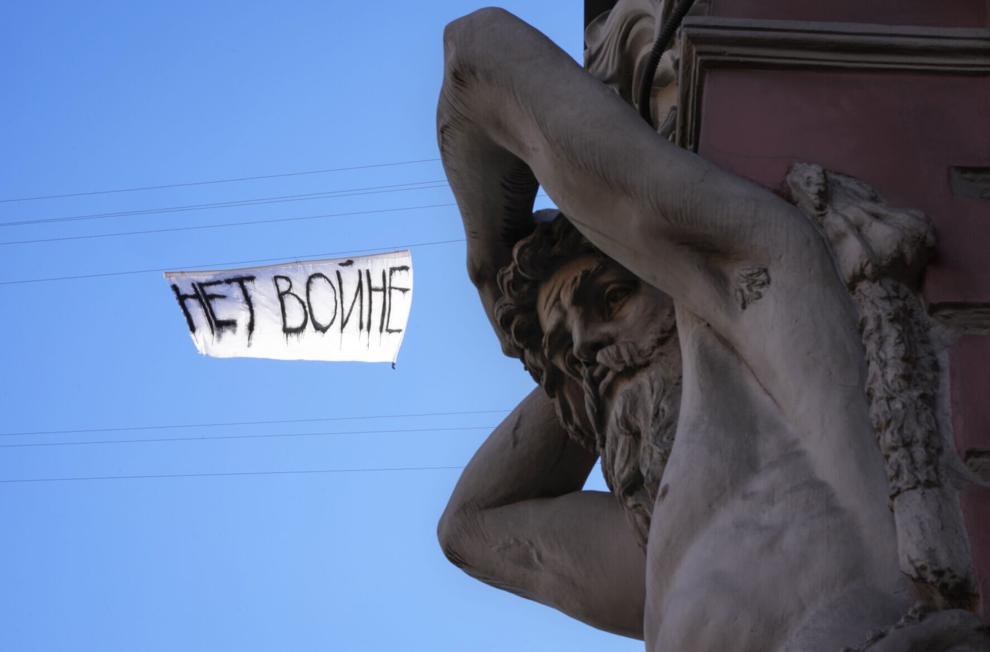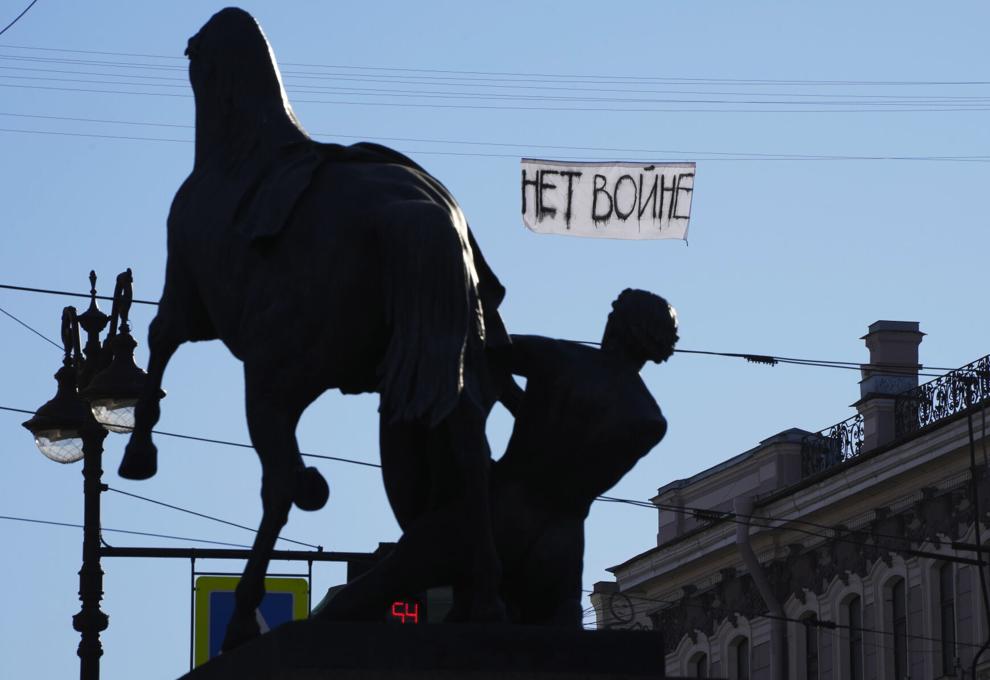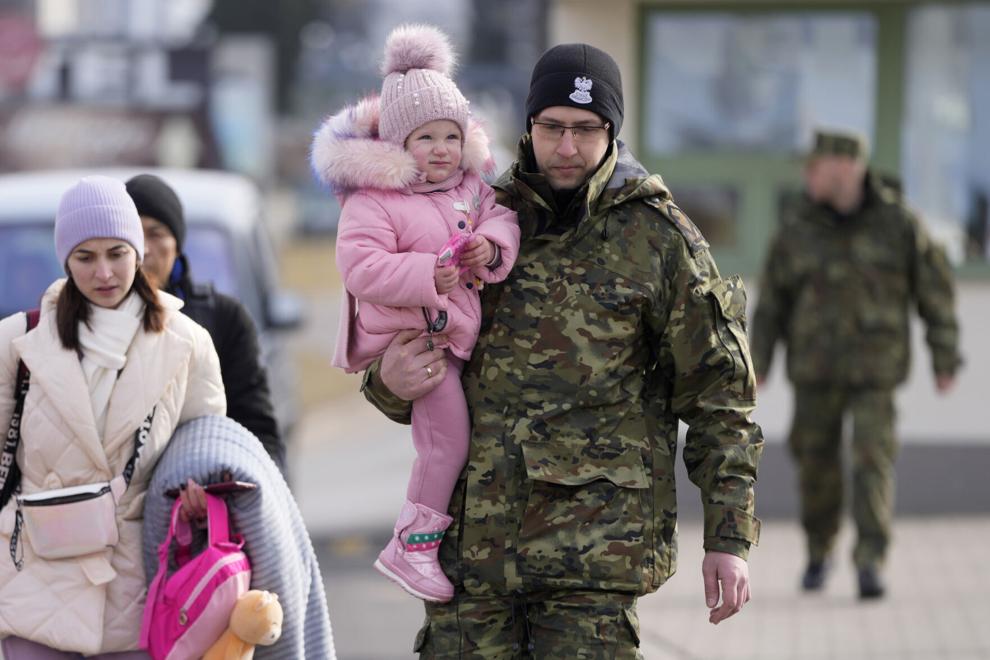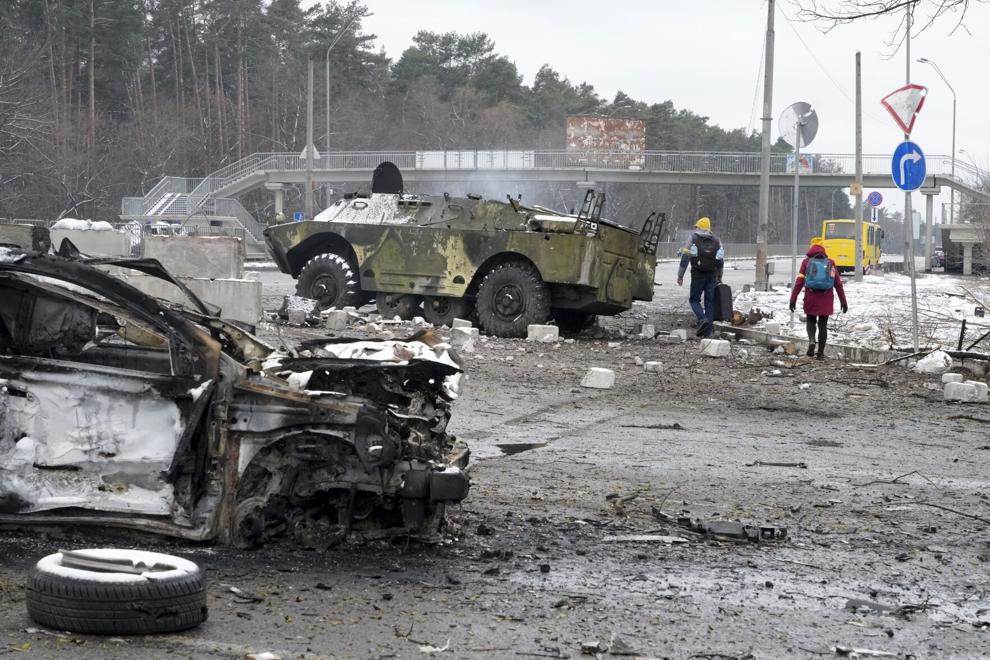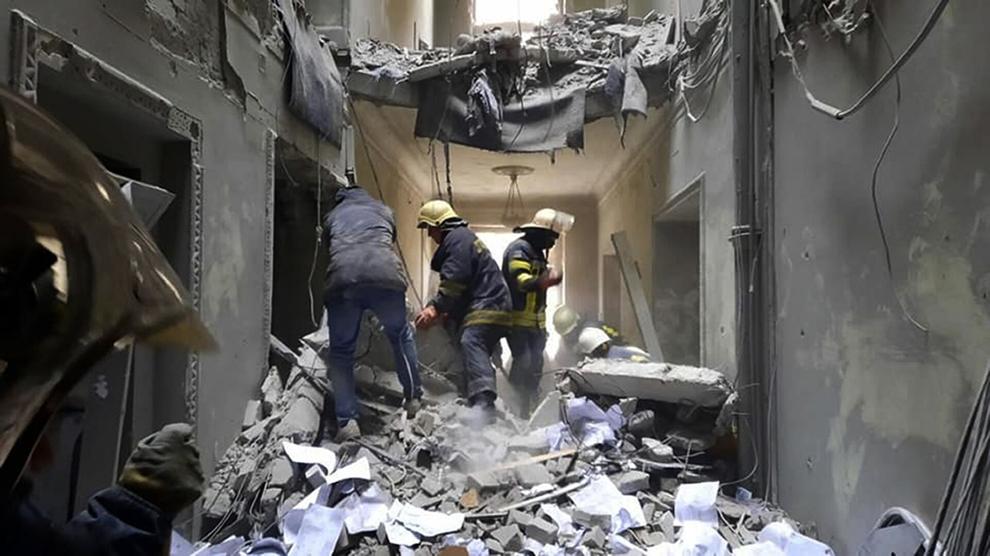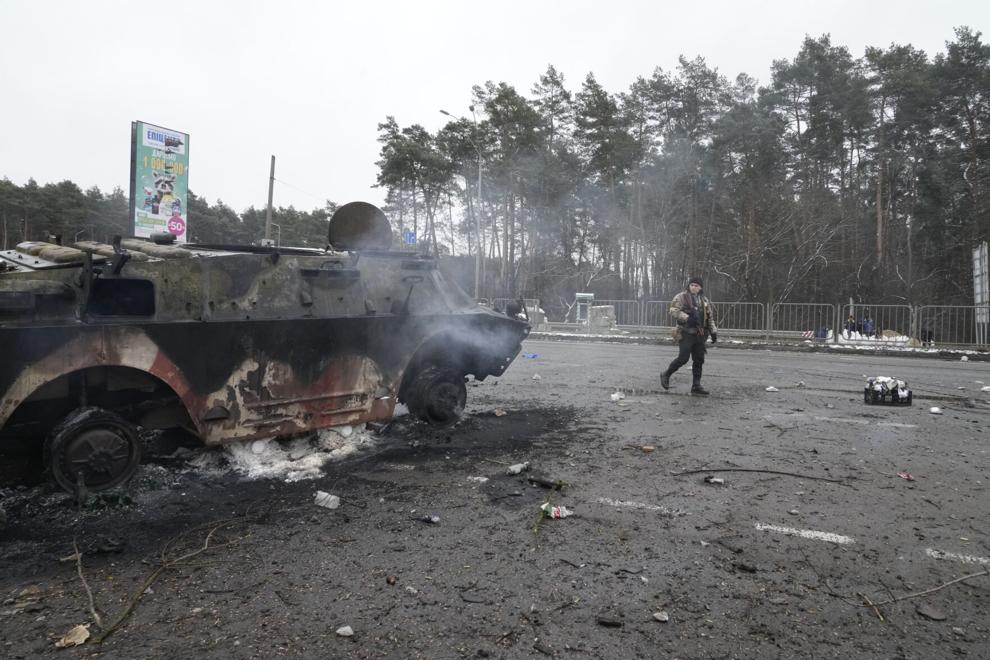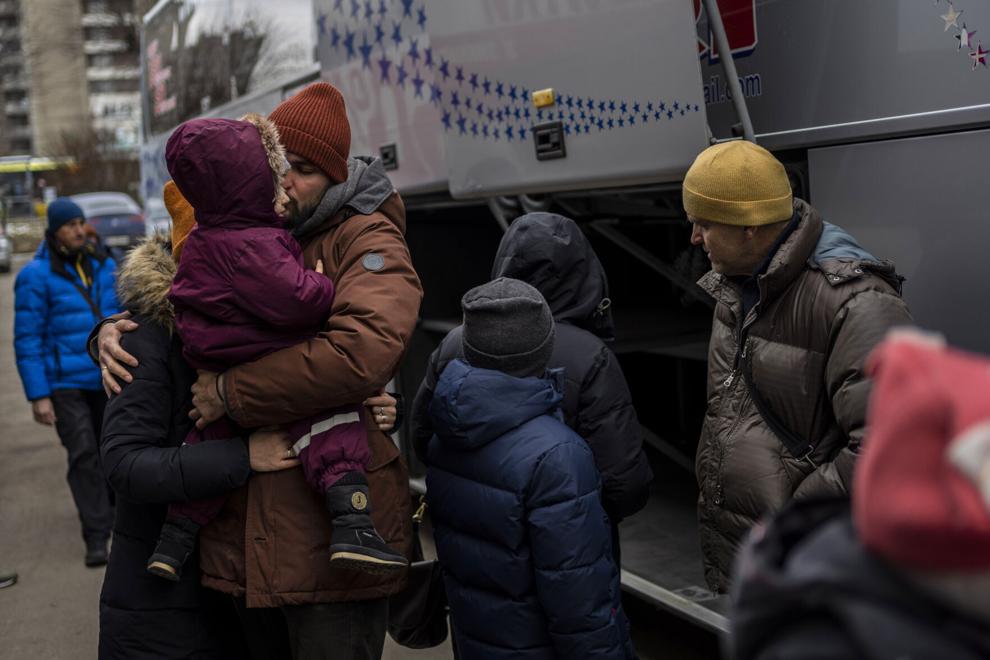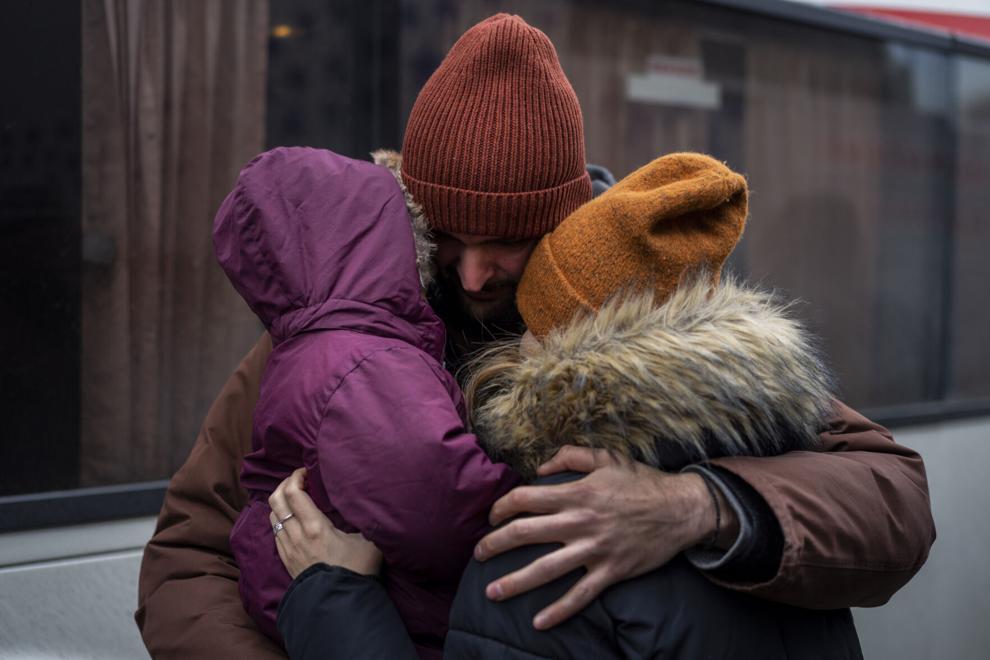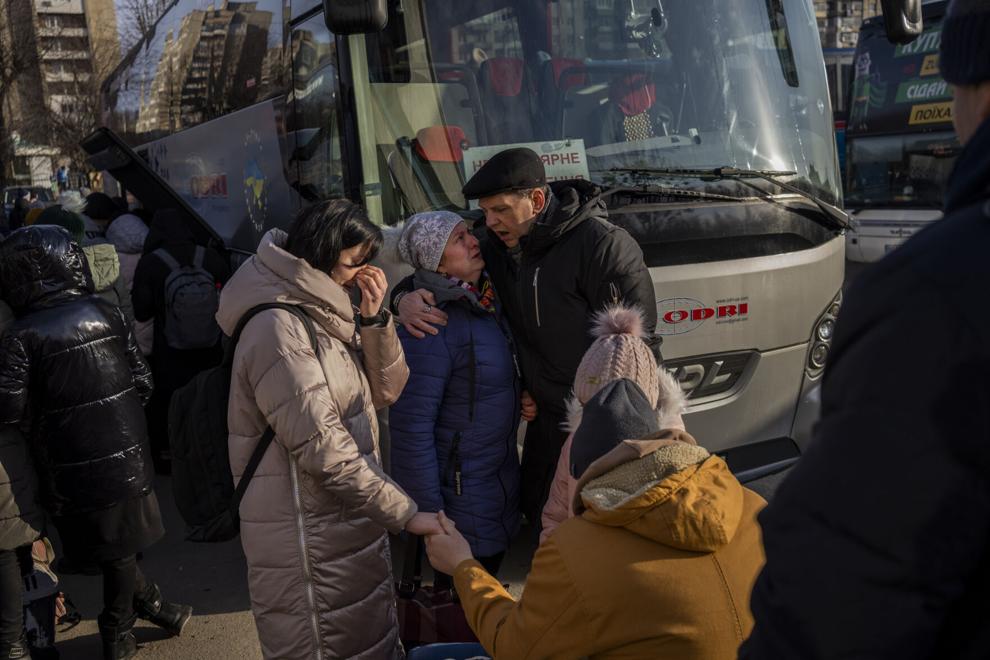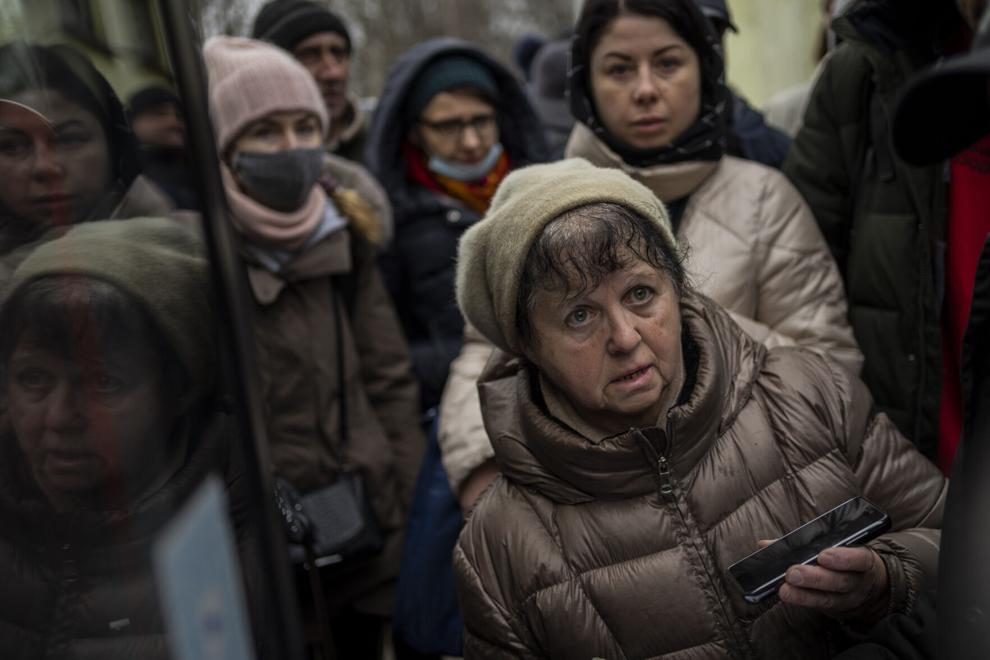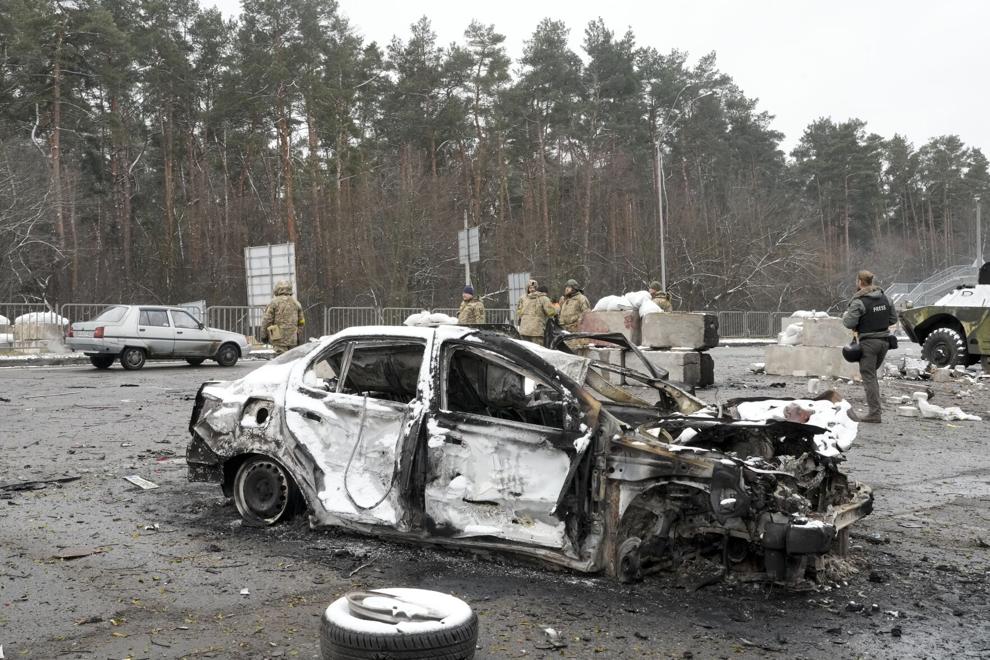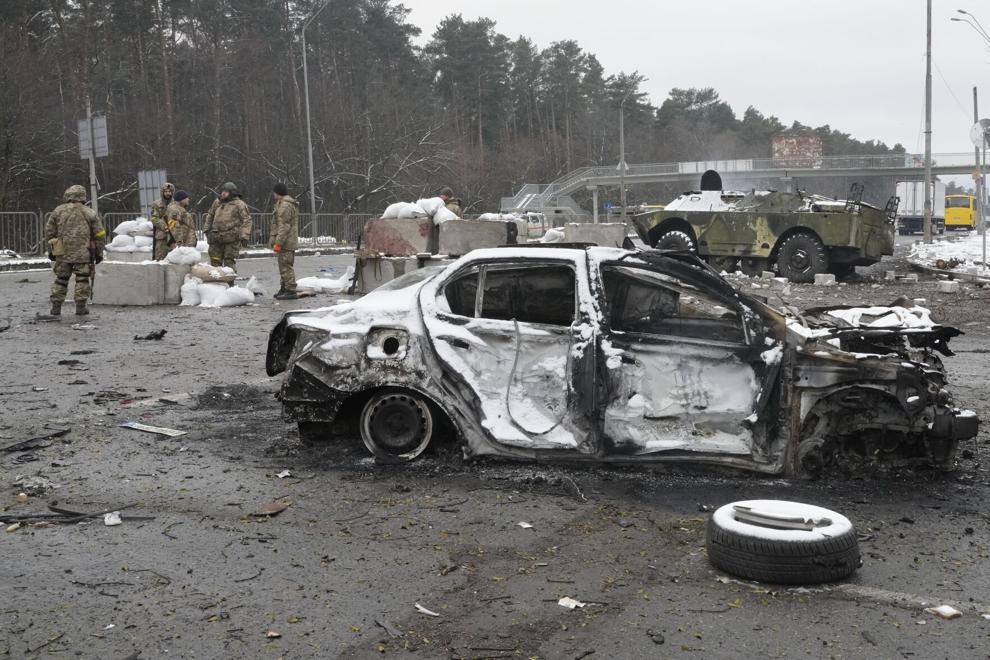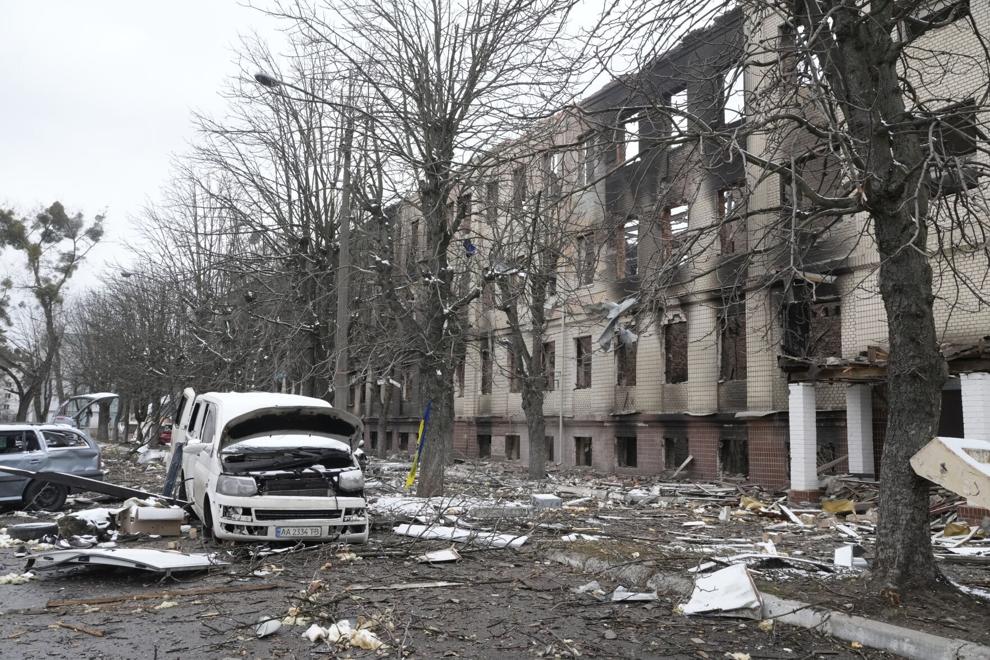 Isachenkov and Litvinova reported from Moscow. Robert Burns and Eric Tucker in Washington; Francesca Ebel, Josef Federman and Andrew Drake in Kyiv; Lorne Cook in Brussels; and other AP journalists from around the world contributed to this report.