Susannah Benton anxiously walked into the doors of a clinic she had only heard of, unsure if she could get the same help her co-worker had told her about.
"They have reasonable prices for people who can't afford insurance," a woman Benton worked with had told her. Benton went online to the Bethesda Clinic website, filled out the paperwork and since then, her life — and smile — have changed for the better.
After developing epilepsy as a result of a 14-car pile-up car crash, it was hard for Benton to take care of herself, much less the upkeep of her teeth. When she became pregnant, about seven teeth fell out. Benton wasn't eating well as her diet was affected. She avoided everything crunchy, meats, hard fruits, and stuck to a diet of only soups and soft foods.
"I feel very grateful," Benton said with tears in her eyes. At only 35, she had accepted she would have to get dentures.
"It's definitely kept me from going and applying for certain jobs or doing things like that, because I knew I looked bad. Staying in my house isn't a big deal, but when I see jobs online I'm like, 'That's $20 an hour, almost double what I make.' It keeps you from pushing yourself in areas, so I'm very thankful for these guys (the clinic) because they've really helped me," she said, her voice cracking as she got through her words.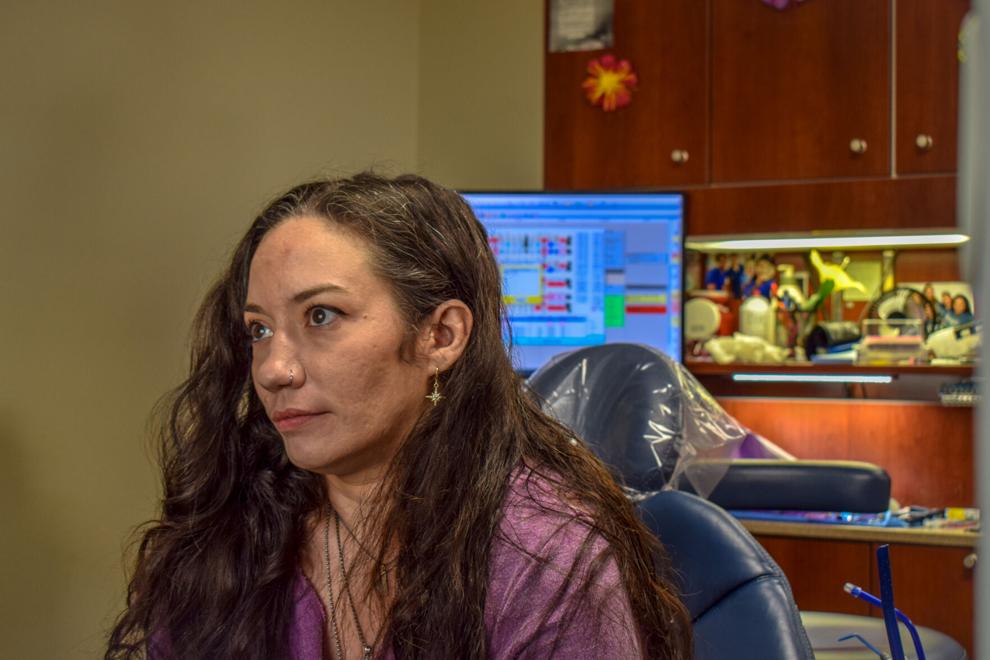 For a procedure that would cost nearly $3,000 at any other dental office, Bethesda Clinic performed for almost $600.
"I can eat grilled chicken, I can eat things I wouldn't have tried to eat six months ago," Benton said. With new job offers coming her way, Benton is looking forward to her future with confidence she didn't have before.
The nonprofit health clinic provides affordable medical and dental care to low-income, working uninsured or under-insured East Texans. The clinic sees 19,000 patient visits a year and has over 400 medical and nonmedical volunteers.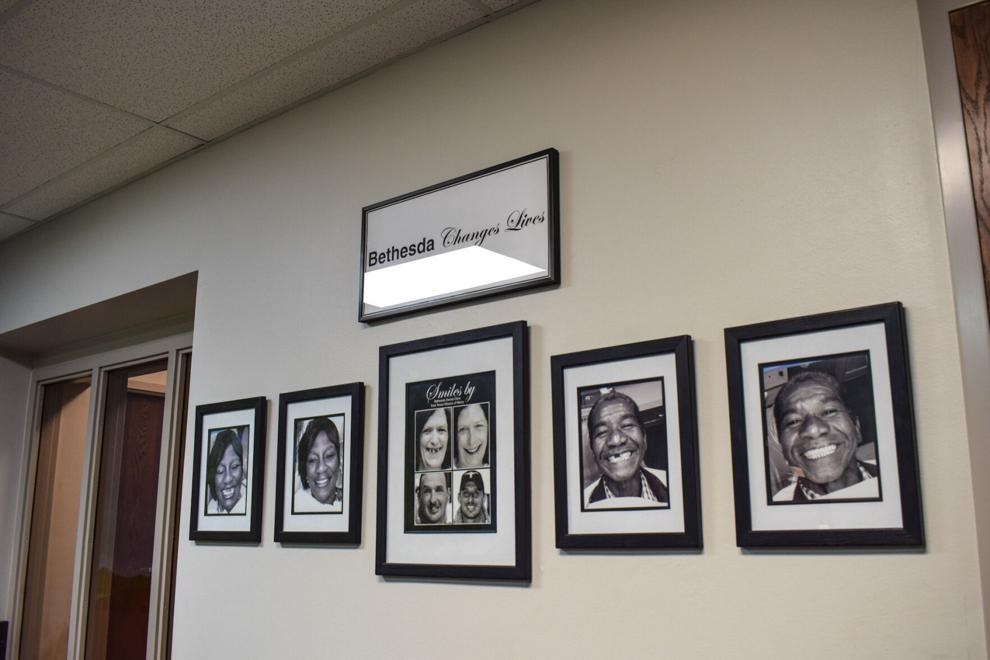 The community clinic became the first one in the East Texas area to offer a full-service dental clinic with a full-dental staff.
In 2014, a dentist who began volunteering at Bethesda realized he wanted to fully dedicate his time to serving the low income and uninsured community. He closed his private practice of 47 years and now works on his ministry at Bethesda Clinic full time.
"I just fell in love with it. I sold the building, brought all of my equipment down here, gave my patients away to a young dentist that was starting up, just gave him all my patients and I came down here and started working and trying to serve these people," said Dr. Taylor Holland, dental director of the clinic.
When he began working there, he said the clinic was one room with two chairs. Today, the facility has multiple dental procedure rooms and labs.
"If you love what you do, you're never going to work," said Holland. He called serving uninsured and underinsured patients at Bethesda a ministry and said the work they do keeps him coming back to work every day.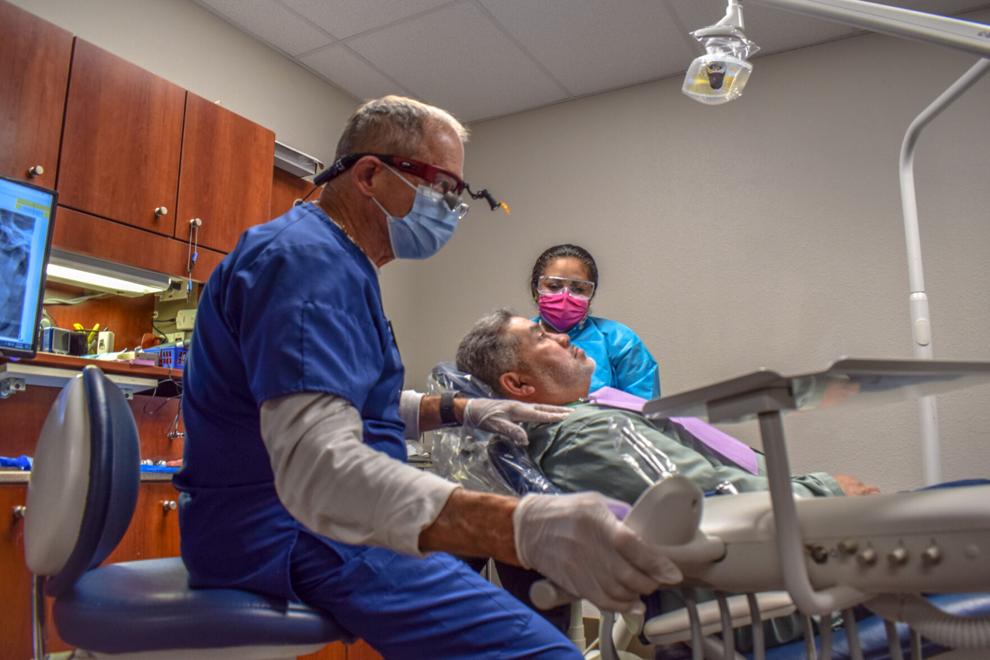 As he sat next to his dental patient Enrique Gamboa, who he had just worked on, Holland teared up and held Gamboa's shoulder. "Here's a man who is a hard working man. Dentistry is expensive. It costs a lot of money to try to take care of yourself. He has no insurance, has no place to go, really. He comes here because we offer quality dentistry, and but a third of the cost," Holland said.
Holland, who has worked in dentistry since 1969, said his career is like running a marathon and called it the best thing one could ever do.
Everything from routine exams to cleaning, Holland said the clinic does not offer teeth straightening or orthodontia. Crowns, bridges, extractions, fillings are some of the procedures offered at the clinic.
To qualify to be a patient, the person must be a low income adult between the ages of 18 and 64, must be uninsured or underinsured, must be a paid worker, caregiver, volunteer, and self-improvers, such as students or rehabilitation program recipients.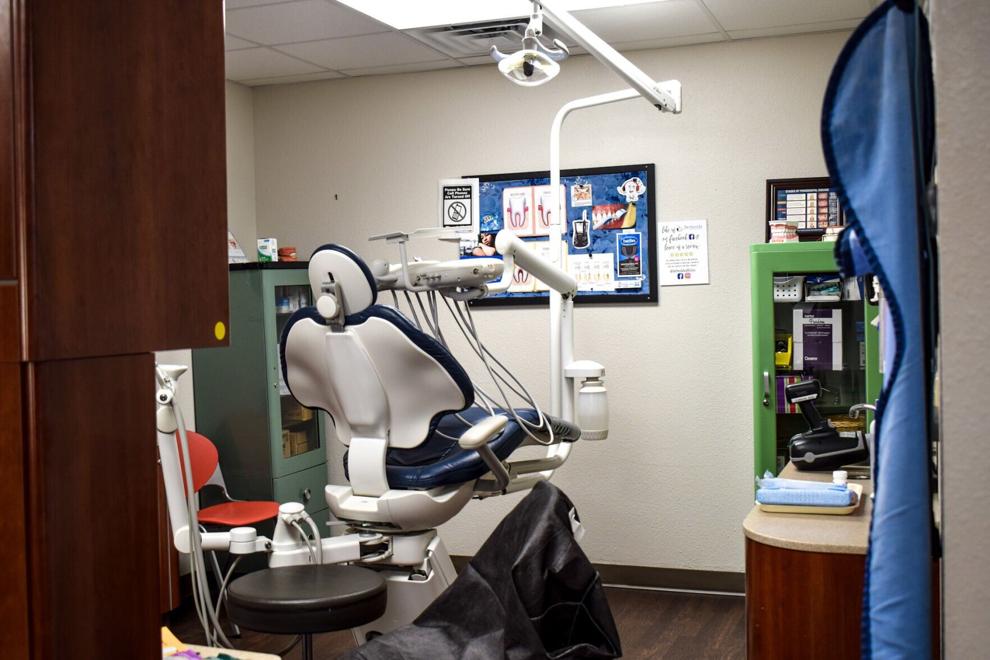 Clinic services include primary care, dentistry, mental health, gynecology, chronic disease management or diabetes, and specialty services as hundreds of physicians and professionals volunteer their time. The clinic is funded by donors and by proceeds received from the Hangers of Hope thrift store.
The clinic is located at 409 W. Ferguson St. in Tyler. It is open Monday through Thursday from 8 a.m. to 5 p.m. and Friday from 8 a.m. to 1 p.m.