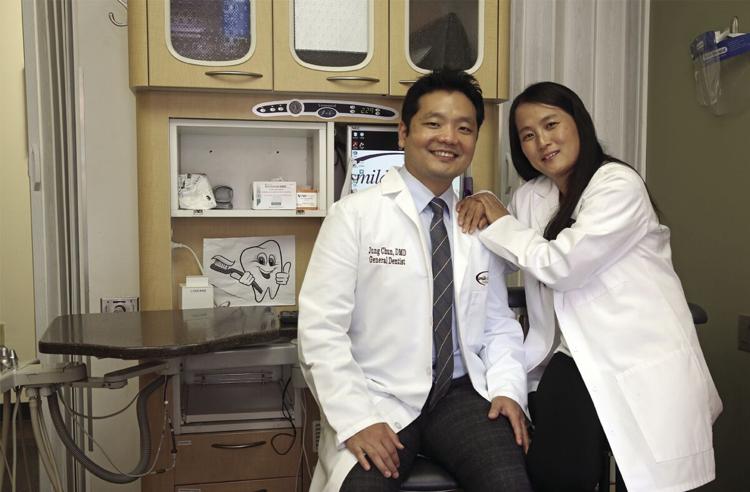 The team of dentists at Smilbuilderz and its founder, Dr. Anthony Skiadas, take their commitment to the community seriously.
At the heart of this commitment are the values upon which the practice operates: integrity, compassion, service, and value of innovation.
This commitment to patient care and the practice's core values are why Dr. Seungjoo Park and Dr. Jung Chun decided to join the Smilebuilderz team.
"I think, in general, doctors get into medicine because they want to help others, but sometimes we can lose that," says Park. "One thing that really attracted me to Smilebuilderz was Dr. Skiadas and the core values he has for the practice. They allow us to focus on ethical treatment for our patients and putting our patients first."
The focus on patient care at Smilebuilderz is the kind of clinical atmosphere that doctors dream about. Park and Chun both recognized the unique opportunity and jumped at the chance to join the practice, moving to the area from Philadelphia in 2013.
Still, if there's one reason more compelling than professional ideology to prompt a move from the buzz of Philly to idyllic Lancaster County, it's love.
Park and Chun were both born in South Korea and spent time at high school in Seoul before moving to the United States, where both earned undergraduate degrees before eventually making their way to Temple University's dental school.
It was there that they met and began dating.
Asked why they decided to get into dentistry, Park and Chun agree it was the best way to utilize their skills while helping others.
"I was interested in science and math and I also really liked repairing small electronics when I was young," says Chun. "I thought about other healthcare fields, but in dentistry I'm able to use my interest in science and math as well as maximize my hand skills."
"I had a desire to have a professional knowledge and to serve people," says Park. "I really enjoy how dentistry improves my patients' lives."
In 2012, during Park's last year at dental school, the couple travelled back to South Korea during Spring Break to be married.
A year later, they moved to Lancaster County, joined Smilebuilderz, and have been working together ever since.
More recently, the couple also welcomed a daughter, Lily, 5, and a son, Skylar, 2, and have had to navigate the delicate balance between work and family like so many other working parents.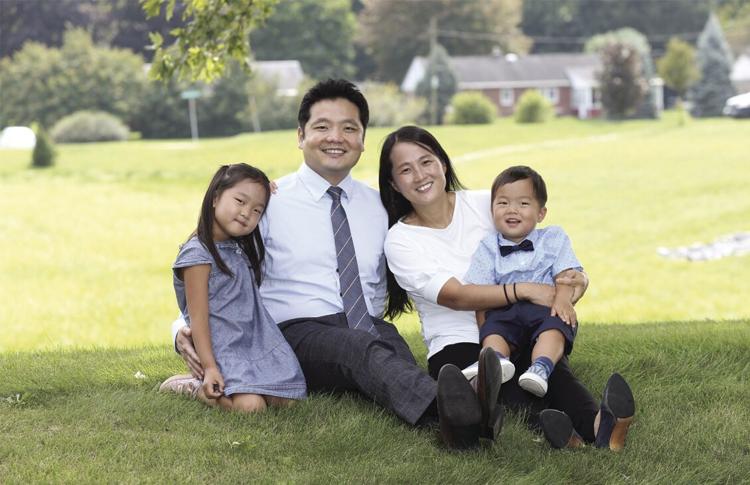 Both Park and Chun feel the leadership team at Smilebuilderz understands the value of a healthy work and life balance for each employee.
"Smilebuilderz offered me a part time position — which had never happened in the practice before — when I had kids, so we were able to manage and raise our kids and bring back the balance between healthy work and life," says Park.
The company's commitment to healthy work and life balance also empowers its employees to branch out and give back in real ways to the community through volunteerism.
For Park and Chun, education is the key to uplifting our community.
The doctors support the 8th Community Church and the Eighth Street Peace Makers, which focus on education by providing after-school programming and summer camp opportunities for youth in the North Philadelphia neighborhood they serve.
They also make a monthly donation to support families and children in Tanzania through the Karatu Mission Center and volunteer at Ephrata Food Bank. Park will also be working with the Water Street Rescue Mission dental clinic now that it has reopened in the wake of COVID-19.
At the close of 2019, the leadership, management and staff at Smilebuilderz acknowledged the couple's hard work and community leadership by presenting the company's Dentist of the Year award to Chun, and the Community Outreach award to Park.
COVID-19 has presented unique challenges to every business in Lancaster County and around the world, but the doctors at Smilebuilderz have remained committed to providing safe and quality care to their patients throughout the pandemic.
"From this hard time, we can learn appreciation," says Park. "Appreciation of air we breathe, water we drink, family and friends. As a company, Smilebuilderz appreciates the trust patients place in them and understands that without patients, there is no Smilebuilderz."
To learn more about Smilebuilderz visit www.smilebuilderz.com or call 717-481-7645