Find the latest COVID-19 news and guidance in Medscape's Coronavirus Resource Center.
Remember back in mid-March, when the COVID-19 pandemic tossed a planet-sized wrench into our educational system? Like schools ranging from elementary to postgraduate, physician assistant (PA) programs had to make a choice: Wait it out or embrace virtual education.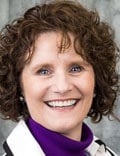 When we called our PA students together to announce the shift to online learning, many of us still viewed the change as temporary. As educators, we were less concerned about the technology than about the impact that a heavily virtual education might have on the healthcare professions. Unanswered questions loomed. Would students apply to our programs or would they wait until the pandemic was over? What financial impact would we face — would we be able to keep our jobs as instructors? Would our students be able to find jobs after they graduated, or would employers wait to see how the pandemic shaped the healthcare arena?
Students also voiced concerns. Could online learning adequately prepare them for clinical practice as PAs? Many wondered whether they should simply take a gap year and perhaps work as contact tracers to help alleviate the spread of COVID.
Getting In, Virtually
Typically, admissions to PA programs begin in late April when the Centralized Application Service for PAs (CASPA) goes live online. But a big change was in store for admissions staff and educators this year. We were faced with accepting (or denying) admission to potential PA students based on virtual (rather than in-person) interviews that were required before the pandemic.
Logistically, we knew that the process would work, but would applicants be satisfied with the results? The early takeaway is "yes," partly because of some unanticipated advantages. We are able to attract potential students who previously may have seen travel as a barrier to the application process. Applicants in rural areas, those with financial constraints, and anyone who might have had to limit the number of programs to interview with found their opportunities broaden overnight.
We developed virtual tours to give applicants the opportunity to "visit" a campus, although this came with a downside: Applicants weren't able to experience the areas surrounding a campus, an important part of picking a college or university for many students.
Overall, however, we have discovered the benefits of virtual interviews, and like many programs, we expect to incorporate some components of this online experience when we return to in-person admissions opportunities in the future.
Culture Shock: Online Learning
A 2-year PA program typically includes a didactic year followed by a clinical year. The didactic year provides foundational medical knowledge in various formats including lectures, labs, and early hands-on experiences in a clinical setting (eg, physical exams at a health fair or free clinic, shadowing at office visits, or providing health education to members of the community).
The biggest shock for didactic-year students was the switch from in-person to an almost entirely virtual environment. Until a full return to campus is feasible, we've revised our curriculum to feature online lectures (utilizing polling software to maintain engagement) and breakout rooms for small group discussion and activities, as well as simulated online clinical cases.
Not everything can be effectively taught with an online lecture, however. We had to quickly develop COVID protocols for safe on-campus return so students could practice physical examination and other clinical skills in learning labs. We've created a safer lab environment with smaller student groups, more faculty, and vast amounts of PPE.

Figure 1. PA students garbed up for lab day.
The pandemic has made providing early clinical experiences during the didactic year more difficult. As a result, we've had a marked reduction in early clinical experiences for our first-year students.

The Clinical Experience Dilemma
How does a student become a competent healthcare provider, regardless of specialty or setting, without a ton of clinical experience?
During their clinical year, PA students must complete accreditation-required supervised clinical practice experiences (SCPEs) in the areas of family medicine, internal medicine, emergency medicine, behavioral health, women's health, general surgery, pediatrics, and one or more electives. SCPEs range in length from 4 to 6 weeks for most PA programs
Thus, our second-year PA students faced the greatest challenges due to COVID. As the pandemic swept through the United States, some hospitals temporarily shut down their student SCPEs, particularly in the hardest-hit areas such as emergency departments (which were overwhelmed) and surgical centers (which vastly cut back services). Many other elective SCPEs became unavailable when clinics furloughed workers due to patients avoiding nonurgent visits.
The effect on the PA schools and educators was dramatic. Although some programs temporarily stopped SCPEs for students who requested educational leaves due to safety concerns, other students wanted to stay on track to graduate, and programs tried to accommodate them. They implemented online simulated cases to augment the lack of patient exposure. Clinical coordinators went into overdrive, reassigning students into SCPE sites that were still operating, and requiring many students to relocate out of COVID hot-spot areas just to find clinical placements.
Some students found their educational path altered from the one they had hoped to follow. Even though they are trained as generalists, PA students may have a particular specialty in mind for their future, such as dermatology, orthopedics, or surgery. At first, some students held out for their preferred elective SCPEs, but when it became clear that these would not materialize in the foreseeable future, they took whichever electives were available in order to graduate on time. Despite all of these efforts, a significant number of students found their program completion dates delayed.
Faced not only with making sure that clinical-year students were receiving the education they needed to graduate, PA programs were also confronted with dire shortages of PPE. Some rotation sites stated that they would take students only if they provided their own PPE.
The Student Perspective
When three cohorts of PA students at A.T. Still University in Mesa, Arizona, were surveyed about the effect of COVID on their education, the top sources of stress were social isolation and a loss of patient exposure in both the didactic and clinical years. The most common concerns expressed about online learning related to these two themes.
Students felt the sting of missed opportunities, fewer patient encounters, and virtual "impersonal" graduation ceremonies. For clinical-year students, however, the pandemic was not without a few benefits. They viewed positively their increased training in telehealth and learning how to pivot to rapidly changing treatments for COVID as the science evolves.
Our survey also showed that for students, participating in online education feels "flat" and impersonal. They can only interact in lectures via chat, and they feel less engaged despite attempts to interact through in-class polling or small group breakout sessions. Libraries and study rooms are closed, and without on-campus dining or access to fitness facilities, there are few opportunities for students to interact socially.
The social isolation seemed to hit hardest among students who began their education in an online environment. The online setting has made it difficult to develop relationships and form study groups. Faculty have seen an uptick in student mental health issues, particularly anxiety, depression, and stress-eating, which is consistent with recent literature examining the mental health of undergraduate students, medical students, and residents during COVID-19.
The most frequently identified positive benefits of online learning were the lack of commuting time (which allowed for more family, pet, self-care, or study time), acquiring skills through mock telehealth visits, and a sense that they were learning to be more flexible and adaptable.
How Will the Future of PA Education Play Out?
The challenges we face as PA educators are not over and will most likely not end until most of the population has received an effective vaccine. In the first 6 months of the pandemic, we have seen an increase in admissions numbers and relative stability in the financial standing of most healthcare programs.
Our didactic-year students are transitioning to the clinical year and performing at the same level as previous cohorts. Our clinical-year students are graduating, successfully passing their PA National Certification Exam (PANCE), and finding employment.
As educators, we have become proficient at online education and have employed new simulation and technology, and implemented virtual social hours to help students feel connected to one another. We have adapted to the "new normal," and when we emerge into the post-COVID era, we will most likely bring with us hybrid models of learning, adjunctive online tools to increase knowledge and skills, and novel ways of training the nation's PA students.
Michelle DiBaise spent nearly 20 years as a PA educator with a specialty in dermatology. In her spare time she is a tap dancer and performs in shows whenever possible.